very rare italian made air/oil sus forks. holds air fine and no oil leaks. all bushings fine with no play. lock out operated by a nice campag thumbie.
cosmetic condition is a solid un restored used condition. would benefit from a good polish. only minor blemish is a slight rust patch on one stanchion but this doesn't reach the wiper seal at its massive 25mm full travel.
steerer is a very usable 160-mm 1"1/8th threaded, with the first 22mm being threaded.
pics:-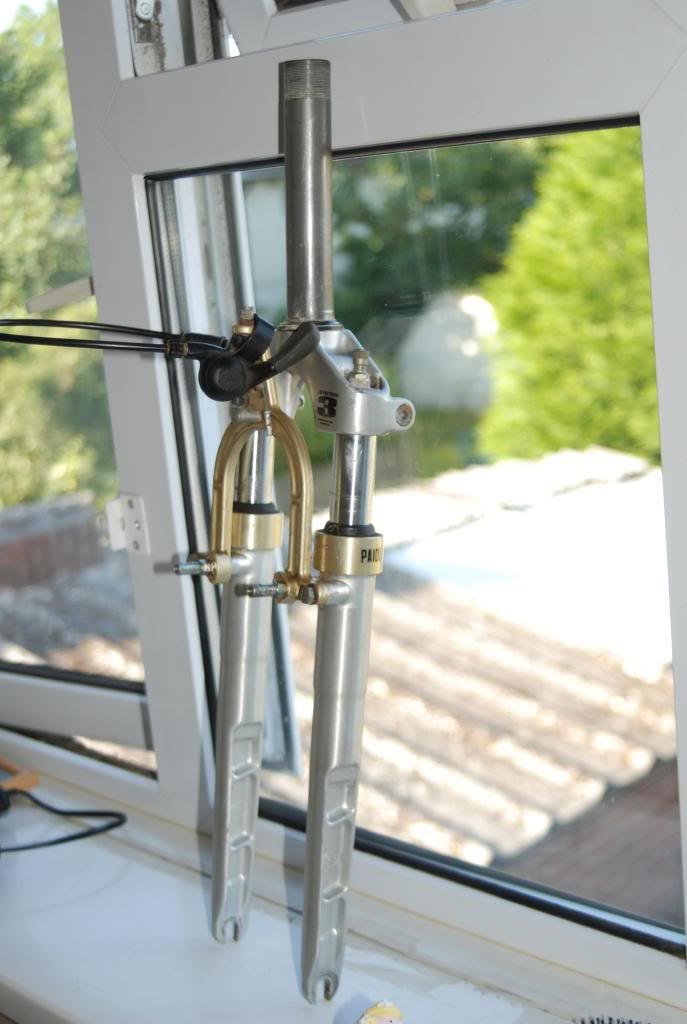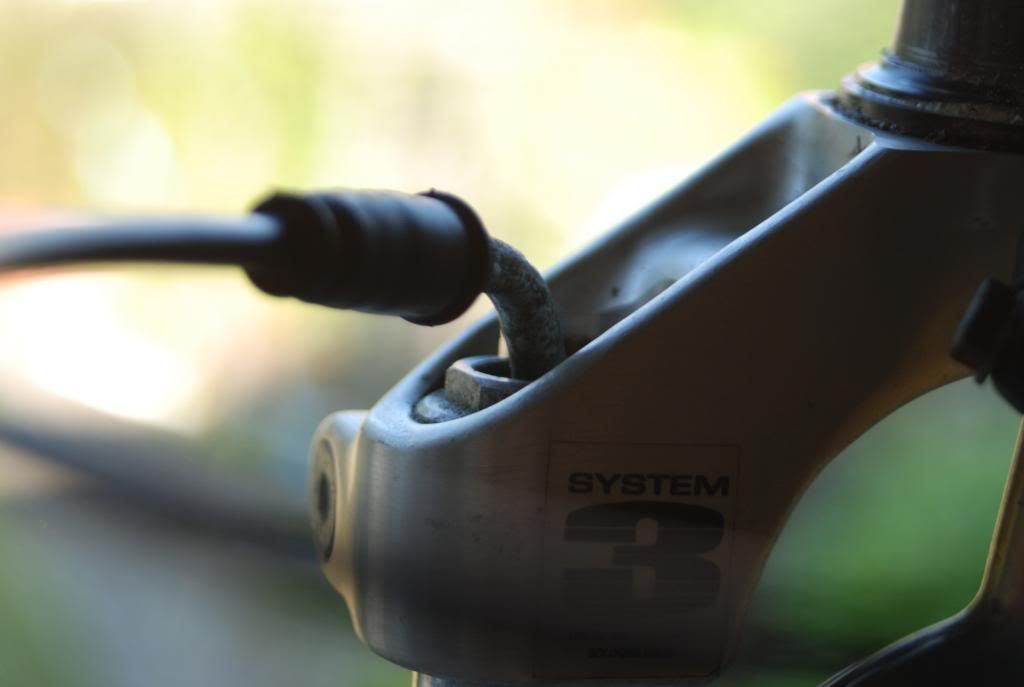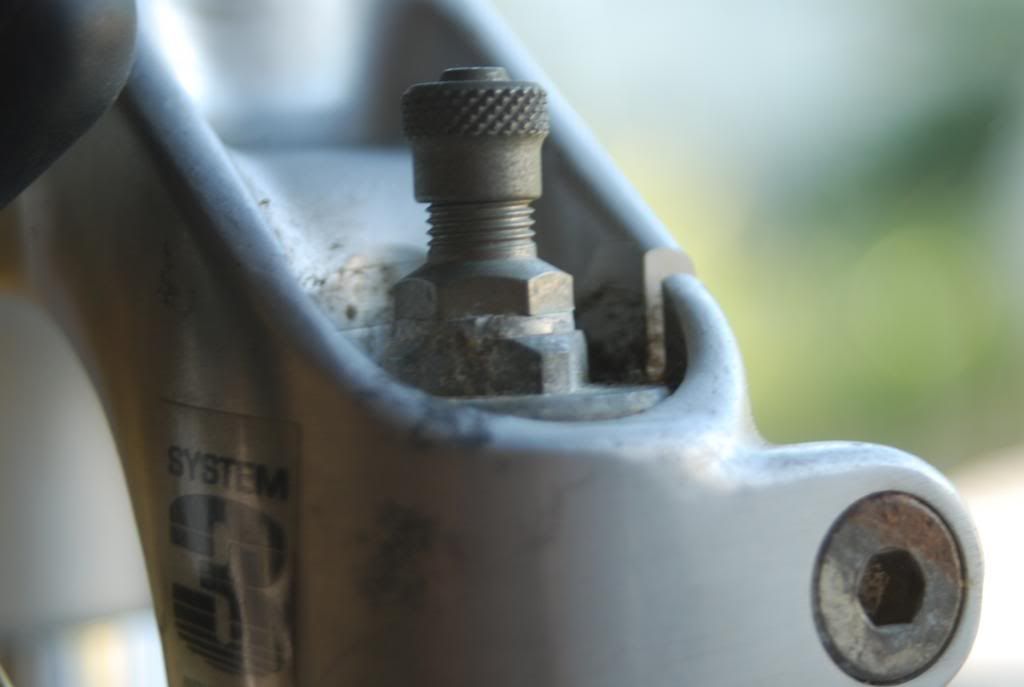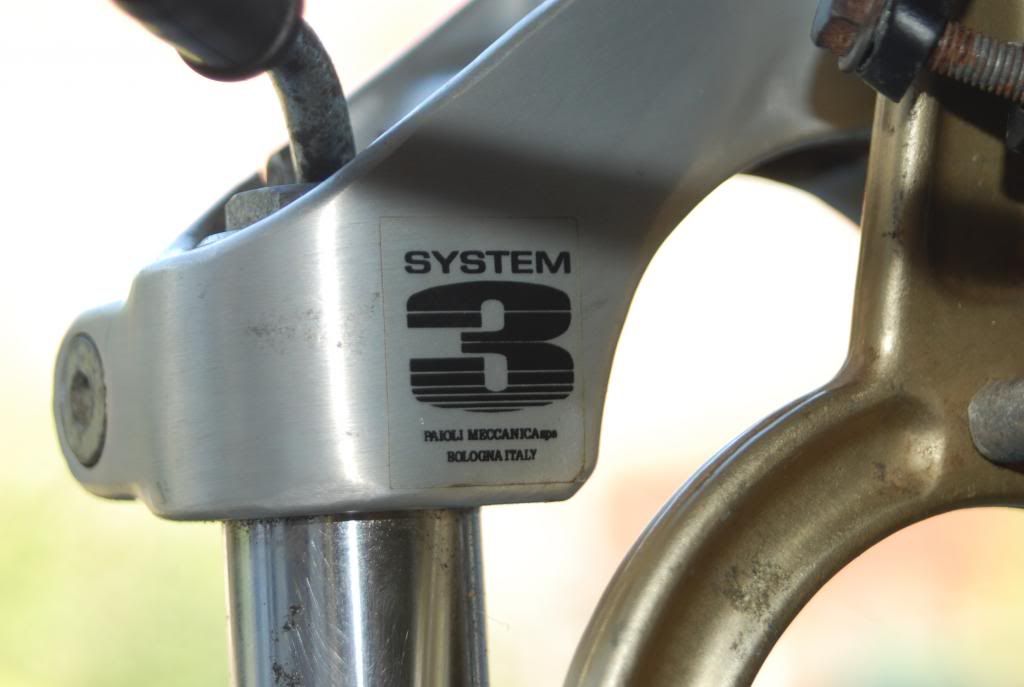 probably worth a lot more but just asking £65 inc fee's and insured p&p. over seas postage fine but please ask for quote first.
_________________
98+ botm vote now!! go on whats the worse that can happen
viewtopic.php?t=185298
http://www.re-cycle.org/