The cull continues with the Marin below. I need to reduce the number of bikes I own and limit myself to three and a project on the go...
Marin Team Issue (1994) 19 inch frame (c-t)
In really nice condition, very straight and no dings/dents/chainsuck. very slight pitting around BB shell & rear canti mounts. Fork is a very tidy manitou 3, although I think the elastomers have seen better days.
Group is all M900 bar hubs & cassette. Wheelset is nice and light comprising of nice period Mavic rims with a M73* XT rear and a Shimano 600 front (for that race look!)
The M900 FD is currently the wrong one (& therefore doesn't work...). Needs a bottom pull one sorting.
Before splits, I'm looking for £375 posted (or £395 if you want me to sort the mech...) for this rare machine. Bit of fettling and a decal set from Gil and you've got yourself a lovely light, relatively rare retrobike! Rides lovely (mech issue not withstanding!)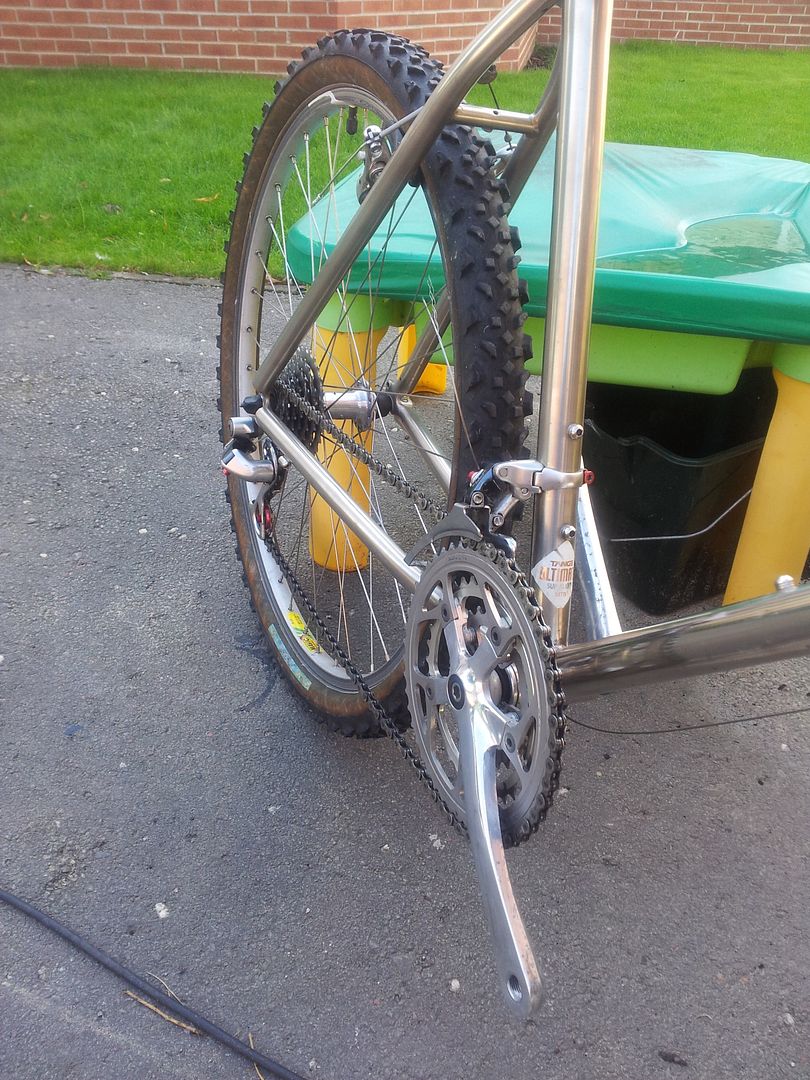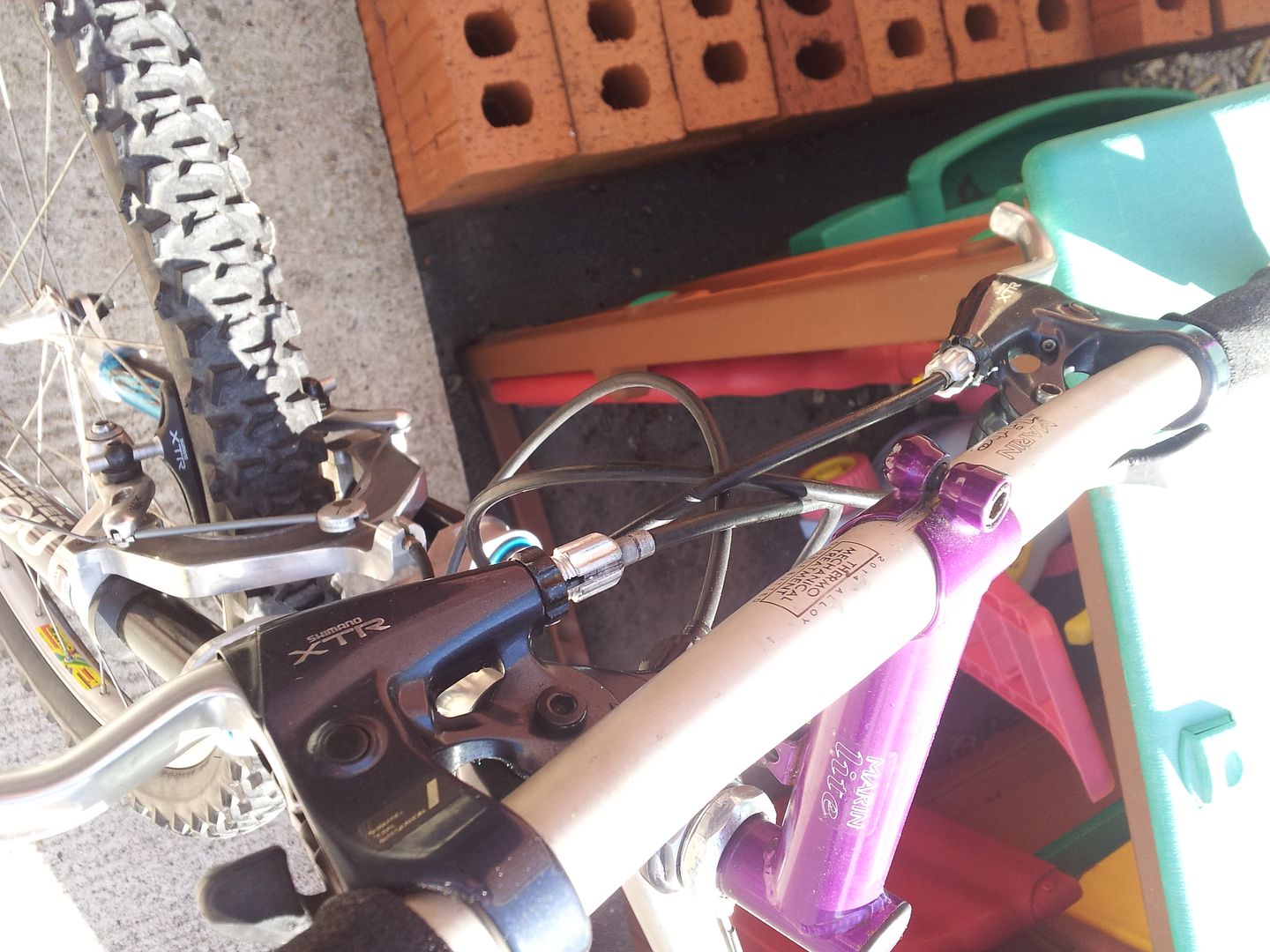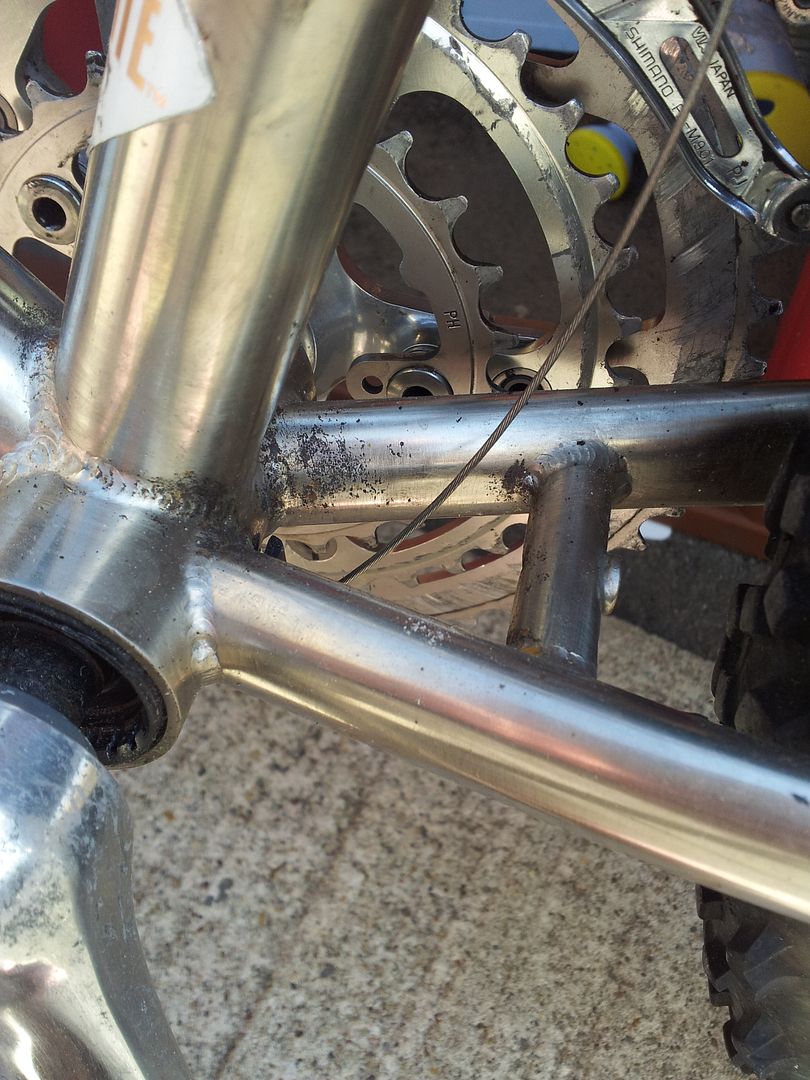 _________________
Back in the Dekerf Mountain Club - Hurrah! (1995)
Trek STP-300 (2001)
GT Zaskar (1992)
Dave Lloyd Tirant (Road) Paul Milnes X Bike (2013)