I bought these three bikes this week, mostly because I've recently retired and enjoy tinkering with bikes in the garage and riding older bikes.
No 1 is easy enough - a Raleigh Equipe 12 sp. It has a label saying made in England. I'm guessing its late 1980's? Not rare or valuable but I quite like it.
No 2 is a bit harder - a 'Shogun Team Issue' - can't find much if anything on line about it. Has some reasonably good components - Shimano 600 groupset etc, Cinelli bars & stem. Planning to keep this one myself and this is the one I'd like to know more about most.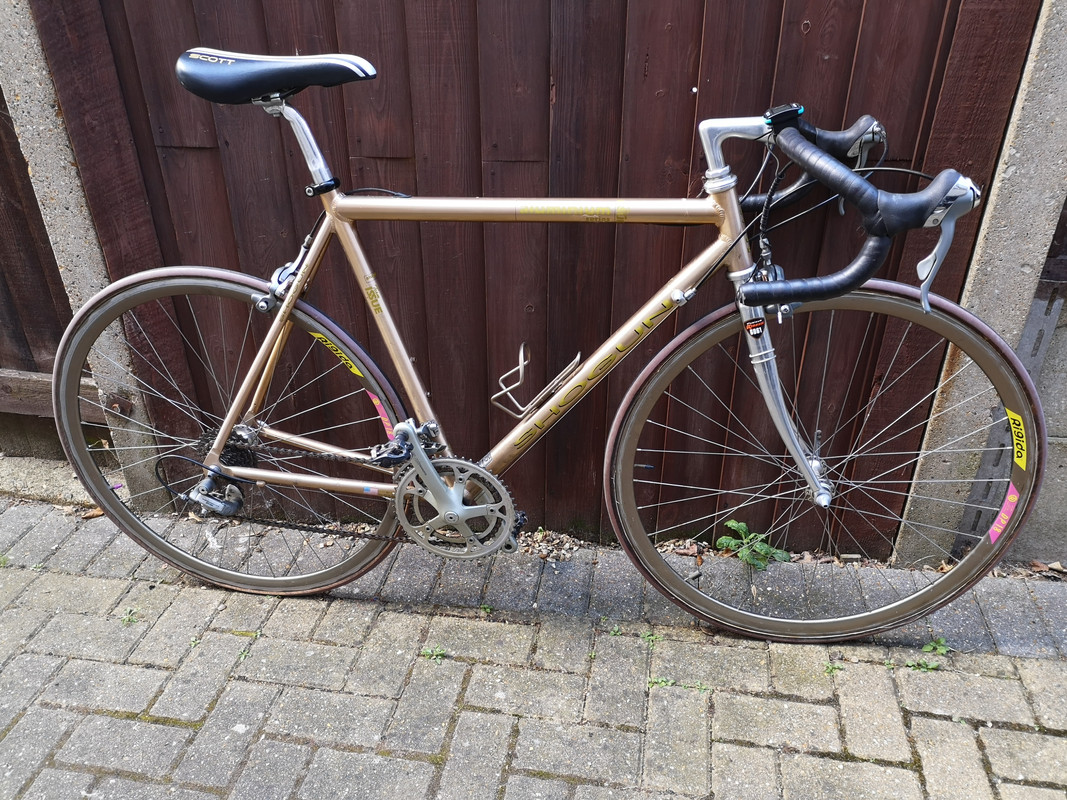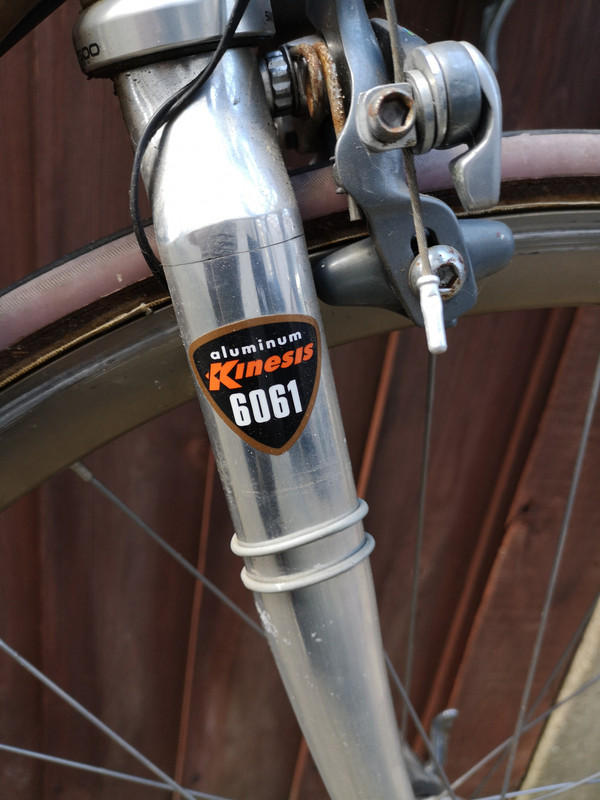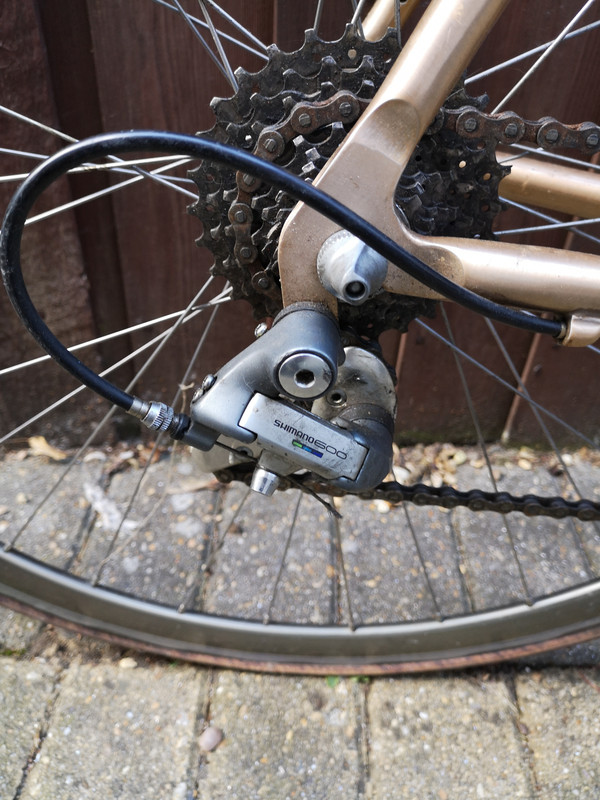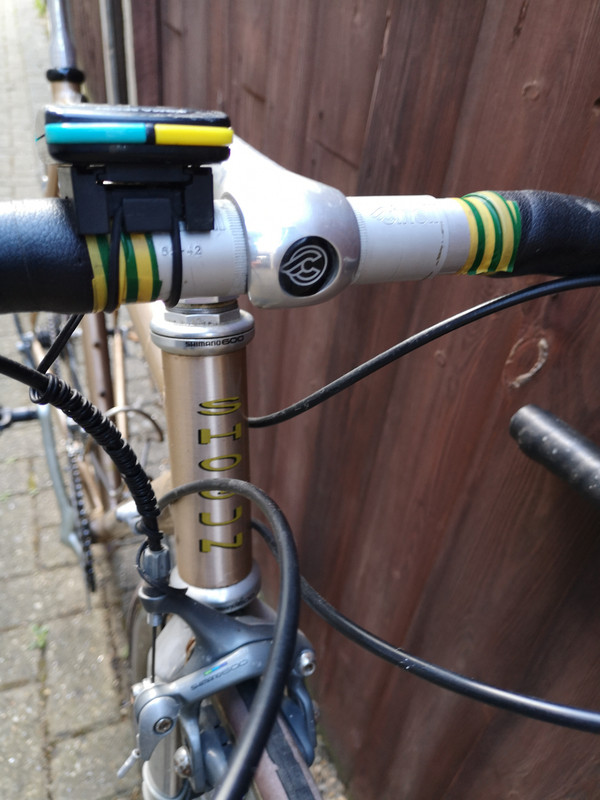 No 3 is an odd one - an 'Azzure DXR'. Pretty low end components, not a great bike but not one I'd heard of either?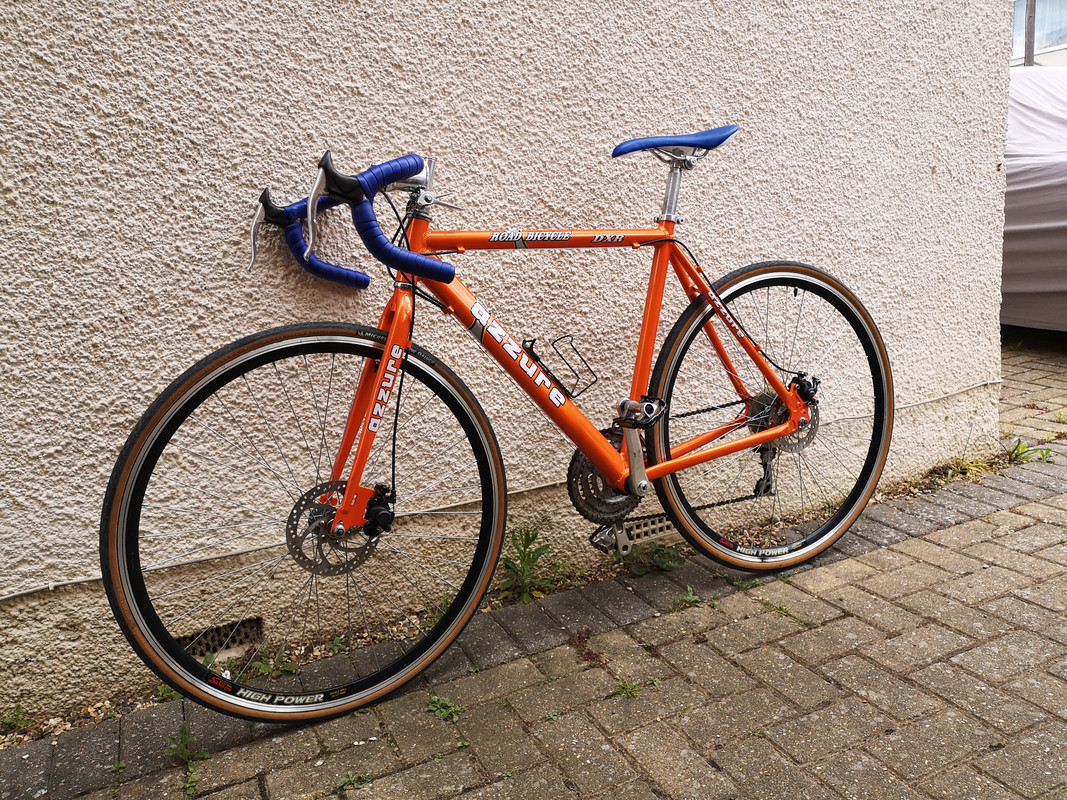 Any info on any of these would be much appreciated.