nausea wrote:
Just got a pair of these a few months ago...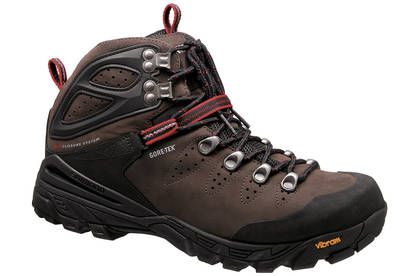 Shimano MT91's.
I LOVE these. They were pretty dear at around £130 but as far as I can tell, these are the only truly walkable cleated Goretex hiking boots around. Essential for me as there is often a fair bit of walking/carrying the bike involved when I go out so I don't have to worry about wet feet or cleats crunching against rocks too much anymore. Much more ankle support/protection than my old shoes too. If they ever wear out I'll be getting the exact same boots to replace them!
These look absolutely perfect. I'd love to hear more from you about their performance on the bike itself. Are they warm, comfy and wateproof etc
I have a two season shoe myself which is 'Ok' but something like this has to be worth the £130 asking price if it provides warmth and some degree of waterproofing through winter.
I wear a Salomon soft walking boot with a high mid level ankle when riding my Retro Touring Bike. I ride with flat open pedals on the tourer so they work perfectly. They look very similar to the Shimano boot.
Tell us more when you know more.
Thanks