I have boots and shoes, these are my shoes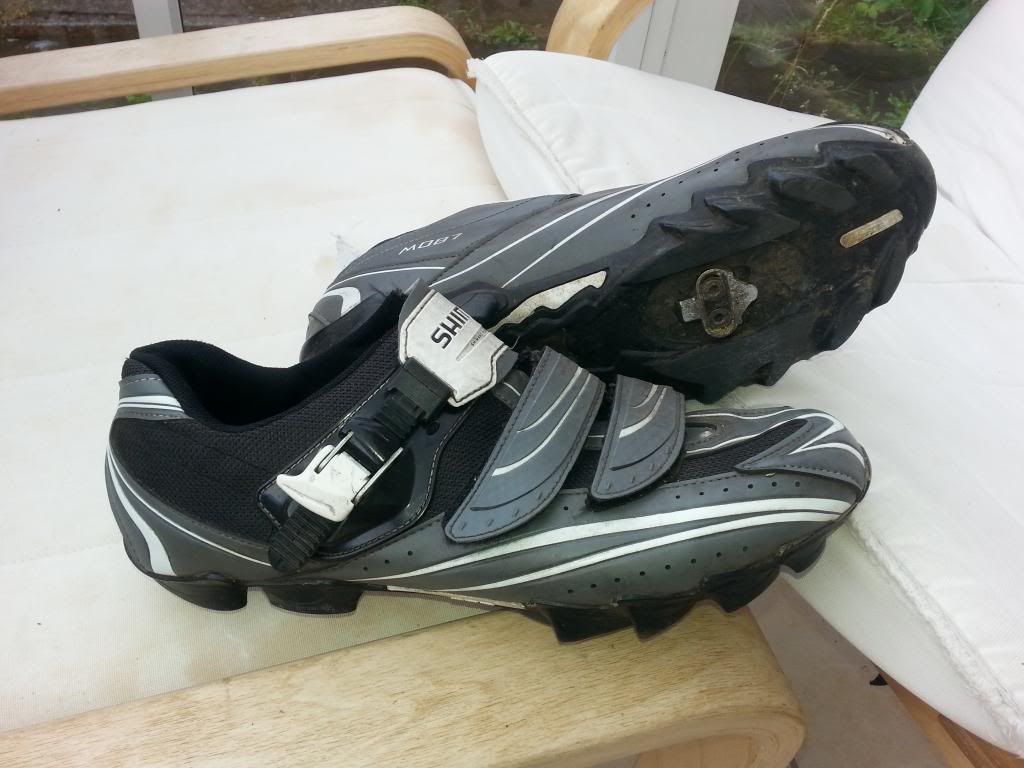 Shimano Mo87
Pretty bog standard shoes, a size larger than i take in street shoes, you can pick them up for about 65 pounds, they seem quite narrow although you can get a wide fitting model. Not particularly comfortable and definitely not waterproof.
And these are my boots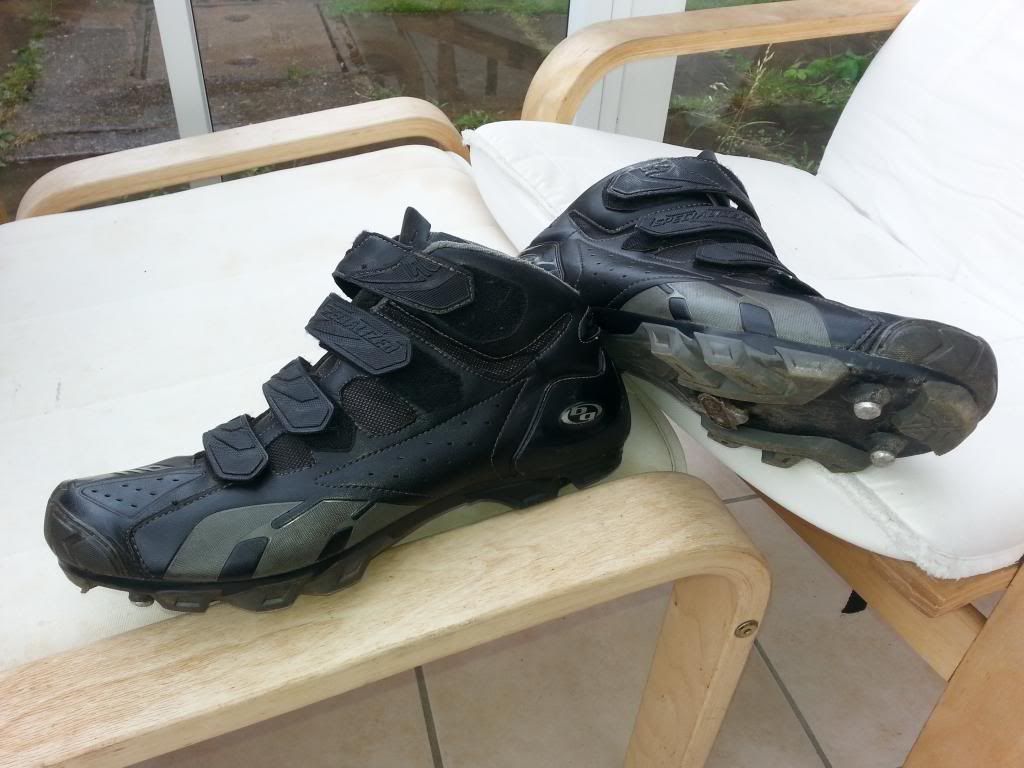 Specialized BG Trail 110 boots, a size larger again, the run about 85 pounds. I really love these boots and Specialized in general, very comfortable. The material seems to be much softer than on my shoes, there is a supportive heel cup and toe piece and the back is cut low to give full range of movement and four velcro straps enable you to get them perfectly comfortable. They look like a winter boot but they are no warmer or waterproof than my shoes. Would recommend.

_________________
KHS Montana Pro. Proflex XP-X X-Works. Cougar 653. Hercules Alassio. Ammaco Monte carlo fixed/SS. Claud Butler Midas. Peugeot Perthus. Rock Lobster Expert.