Okay...revise what I said about Reflex frames.
They are the same. It seems frames were centrally manufactured in Salt Lake and then later some were sent out for assembly, hence some made in USA, Canada, Europe etc. Given these were tubes glued into the BB, Head tube with seat stay bolted, it makes sense. Also efficient way of building.
Easton started with the ALX range of frames in late 1980's....I brought some into the UK in 1988 through my ski shop. Other manufacturers were concerned by Easton being in the market in 1990s, as they had a huge cost advantage, so they supplied via Grisley, Look, Peugeot etc and then Easton quietly stepped out by selling the business to Look (whose parent company I can't remember but owned a number of brands/licensing deal...Peugeot, I presume, included).
The 1991 frames were really 2 types, carbon, of witch there were 2. One with carbon fron triangle AFC, the other CFT with carbon down tube, the rest being double butted aluminium. The aluminum frames were either double butted or straight aluminum. Differing models having differing grade of components.
Whilst Yeti are famous for the C26, Raleigh the "Experimential" JT Carbon frame (Specilized did one and Trek etc), it might be said these from Easton, designed by Peter Grisley (he originally designed the lug aluminum frame and licensed the technology to Reflex for mass production) were the first....! Likewise the Reflex bikes were the first to use Easton's Taperwall tubing, although I believe Yeti claim they were. Anyway for 1989/9 they were pretty advance bike...there was no comparision between a Muddy Fox Courier and Reflex!!
Reflex being used in anger by Tom Rogers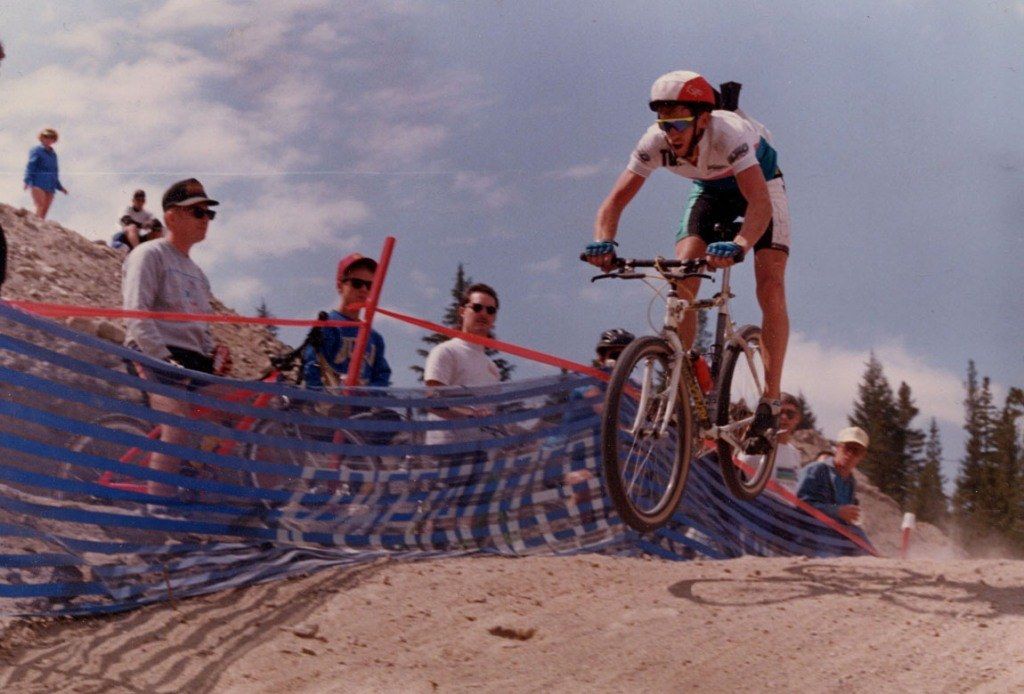 His Bike spec:
1991 Reflex ACF...same as Peugeot Carbon & Look Mi90 Carbon frames (except for colour)
1991 Reflex TWX Limited - Same as Grisley Glacier, Peugeot 1000 Teamline (aluminum tubing, not carbon)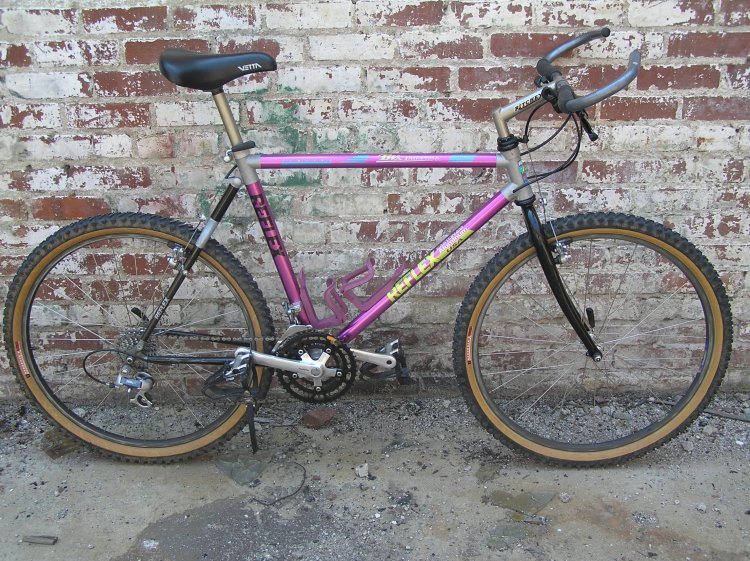 _________________
Regards
Gerard
------------------------------------------------------------------------------------
Orange Vitamin T, Dyna-Tech Torus (Johnny T Special), Raleigh RSP550, Dyna-Tech MT4, 2x AMP B4, AMP B3, Scott Endorphin. Mantis Pro-floater, Raleigh RS600, Extralite F1, Trek Composite, Peugeot/Grisley.....being built.