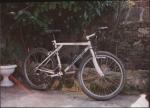 1992 GT Timberline
My old 92 GT Timberline 18"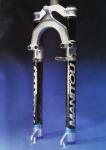 Old mag picture of parts
Date: 05/23/08
Owner: Heath
Size: 1 item
Views: 1173
serotta_cht
2002 Serotta CHT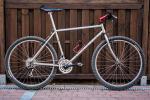 1994 - Marin Eldridge Ridge
Chas Roberts White Spider
Needs alot of work, down tube replacing, possible BB shell. Can't wait to see it renovated, and back on the trail!!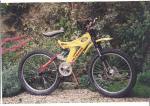 The old yellow M1 taking a break!
Yellow Intense M1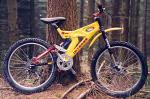 Intense M1 in Yellow
My old faithful yellow M1
head tube redux
not a great image, but love the lugs!
Date: 07/09/11
Owner: aardvarkash10
Views: 456
Mr K's 1990 Mantis XCR CE
Contemplating a rigid fork in the original Cunningham chromed and straight bladed style....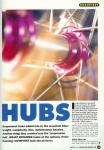 White Industries Archive
Date: 09/23/06
Owner: Elev12k
Size: 2 items (6 items total)
Views: 2474