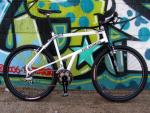 yeti_ultimate
1992 Yeti Ultimate
Fausto Coppi Barocco
serotta_t-max
1991 Serotta T-Max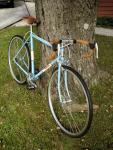 r-tree
The only original parts are the frame, forks, stem, seatpost and brakes (scary Weinemanns)
The collection..
Mt Shasta nursed in its old age after some years of neglect. Family workhorse. Steadfast and loyal!
rocky_mountain_blizzard
1992 Rocky Mountain Blizzard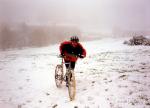 Me Brook Street_ Erith Kent 1995
My 1991 Marin Bear Valley after its battleship grey respray in 1995. Obviously the fashion police were coming after me!
Gios
Gios Evolution
1999 Gary Fisher Hoo Koo E Koo
The best bike of the fleet, totally factory spec. amazing ride, steel is real.....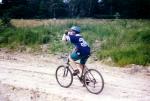 MeFirstRaceHallPlaceQuarry
My first XC race in an old quarry in Bexley in Kent in about 1993. On my 91 Marin Bear Valley SE.
Chas Roberts White Spider
Needs alot of work, down tube replacing, possible BB shell. Can't wait to see it renovated, and back on the trail!!
IMG_8499
My beloved 1992 Cinder Cone.It is every bit as awesome as it was 15 years ago- even better now with modern components!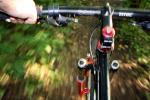 IMG_8473
Onboard the Cinder Cone- one hand on the brakes and one hand shutter finger poised on the SLR!Be prepared to end up on your arse when you try this sort of thing...
head tube redux
not a great image, but love the lugs!
Date: 07/09/11
Owner: aardvarkash10
Views: 452
Mr K's 1997 Ibis Hakkalugi
Homage to old school Team paint - already chipped :-(
2000 Steelman Stage Race
Mr K's 1992 Dave Yates Diablo
Dave Yates Diablo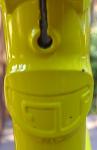 GT MAVIC Edge
Colection of Edge pics B4 build/re-spray