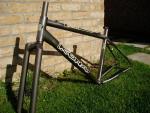 Kona Score
Kona Score Titanium (next!)
scant's mate #3 and kona a-ha
Date: 04/01/06
Owner: John
Views: 2025
IMG_5572
kona Hei Hei x-lite titanium forks
Unrestored Kona Explosif 853 18" frame - needed work!
The state of the 1998 Kona Explosif frame on arrival - they always look in better condition on Ebay. Needed weeks of careful retouching and polishing - nearly had a respray, but now pleased I didn't.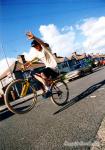 Phil One Hand Wheelie 1996
My mate Phil doing some street ballet on his 94 Kona Fire Mountain back in 1996.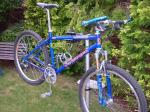 1998 Kona Explosif 853 - now fully restored
1998 Kona Reynolds 853 Explosif. Original paint, M739 XT, rebuilt Bomber 80mm forks, King headset, Thomson stem, Ringle cage, Mavic 517s, NOS WTB SST, Kore racelite post, Hope post clamp, NOS Onza bar ends, Hope skewers. My first 853 tubed Kona and th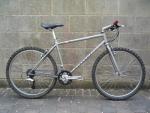 Kona Kilauea 93/94
1999 Kona Explosif 853 - NOS!
My latest project - a NOS 1999 Kona 853 Explosif. Hardly used as too big for the first owner. Totally factory original apart from the grips, even the chain and tyres are original! Came with all manauls, 1999 Kona brochure, original purchase receipt from E
Kona Hei Hei supreme
IMG_8499
My beloved 1992 Cinder Cone.It is every bit as awesome as it was 15 years ago- even better now with modern components!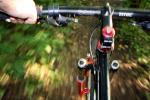 IMG_8473
Onboard the Cinder Cone- one hand on the brakes and one hand shutter finger poised on the SLR!Be prepared to end up on your arse when you try this sort of thing...
September 2012 001
Kona KulaWatt Carbon Lushness 9kg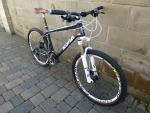 September 2012 002
Kona Kulawatt
explosif4
Kona Explosif 1990
1989/1990 Kona Explosif - SOLD
Kona Explosif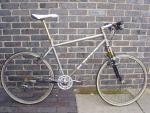 04 - Kona Hei Hei
04 - Kona Hei Hei
08- Kona Hot (sadly now sold)
08- Kona Hot
Mr Ks Mountain Bike Article Archive
A personal selection from the glory years of imported MBAs and MBUKs - 1989-1994
Mr K's 1991 Kona Explosif
Mr K's 1995 Kona Hei Hei King Kahuna