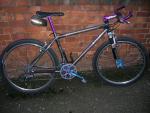 Clark Kent Titanium
I need your help to sell my baby. Real baby forces sale.
OLD SKOOL
OLD SKOOL
Date: 03/22/10
Owner: SEANSTEPHENS
Size: 4 items
Views: 3030
DSC01144
Onboard the Intense down my local singletrack.
hope_ATD_disc
Hope ATD Discbrake - 1991
1992 Specialized Stumper Comp
Would love to build this, but sadly the BB is seized, and it's a bloody Hope Titanium.
Ritchey WCS Carbon stem and Ritchey WCS handlebar, brakes HOPE mono, shifters Shim XTR, Forks are Marzocchi All mountain SL1,,
Shifters are Shim XTR, brakes HOPE mono, forks Marzocchi All mountain SL 1
serotta_cht
2002 Serotta CHT
1998 Specialized FSR Comp
This is my 'Downhill' bike, thrown together with some random parts.
Date: 10/25/07
Owner: Bike Hoarder
Views: 11042
Road Hub Information
Date: 01/08/13
Owner: FluffyChicken
Views: 960
Road Hub Pictures
Date: 01/08/13
Owner: FluffyChicken
Views: 1085
Ti-Glide Bearing Service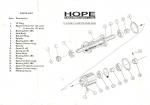 Ti-Glide Blow-Out Diagram