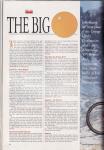 Aluminium O - Mountain Biker 1991
Review Of the Orange Alu 'O'
DSC01144
Onboard the Intense down my local singletrack.
Lee Puddle Penshurst 1993
My mate Lee on his RTS 3 at Penshurst in Kent in 1993.
Cannondale M900
1995 Cannondale M900, Marzocchi Bomber S2, 2001. Ongoing project / Regular ride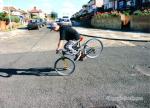 Me Switzerland Squeaker On The Sex One 1996ish
My old Kona Sex One doing a bit of street ballet in 1996.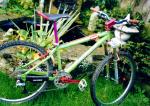 Colourful Santa Cruz 1999ish
Accident in a paint factory- i had a thing for colours back then!The Chameleon was one tough little bugger...