O.K More stuff for sale.
The cellar clear out continues!
All Items inc postage.
Pick up in Manchester if preferred.
1. 110mm Cinelli/3TTT 1" Stem.
Not sure if it's a cinelli or 3TTT I'm sure someone will correct me.
There are insertion marks on the stem and a bit of a scrape which is visible on the straight part of the stem just before the top.
I don't have the cap to cover the allen bolt or the tiny plastic bit that goes on the front. £9
SOLD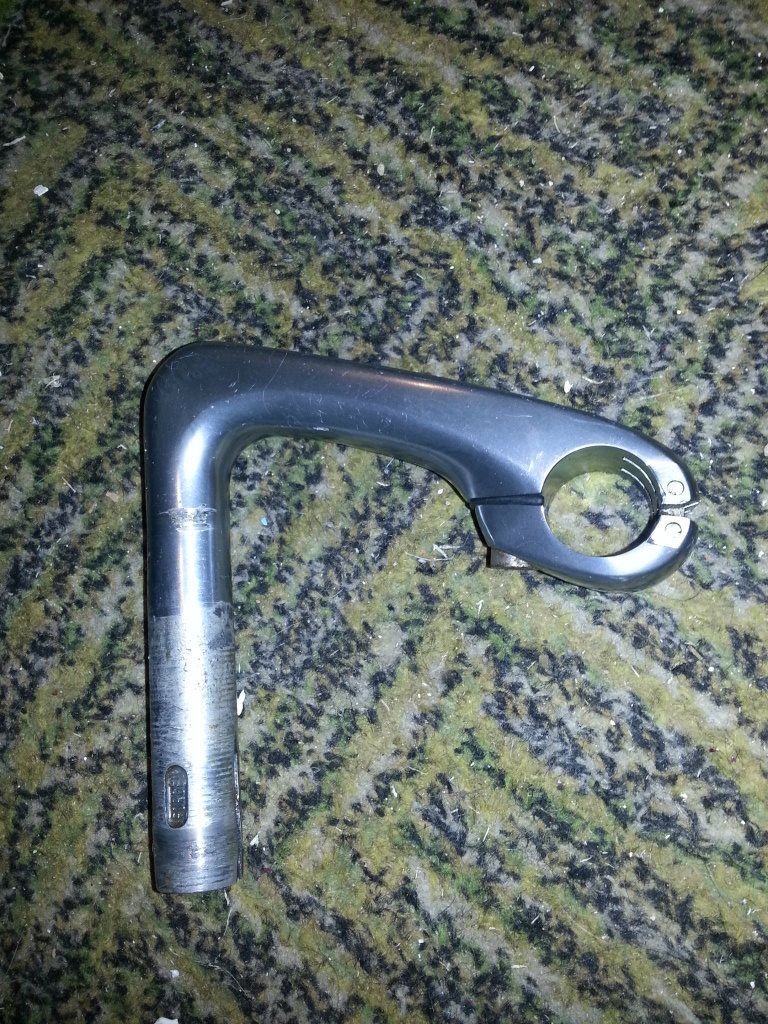 2. 100mm Cinelli stem. couple of marks. £12
SOLD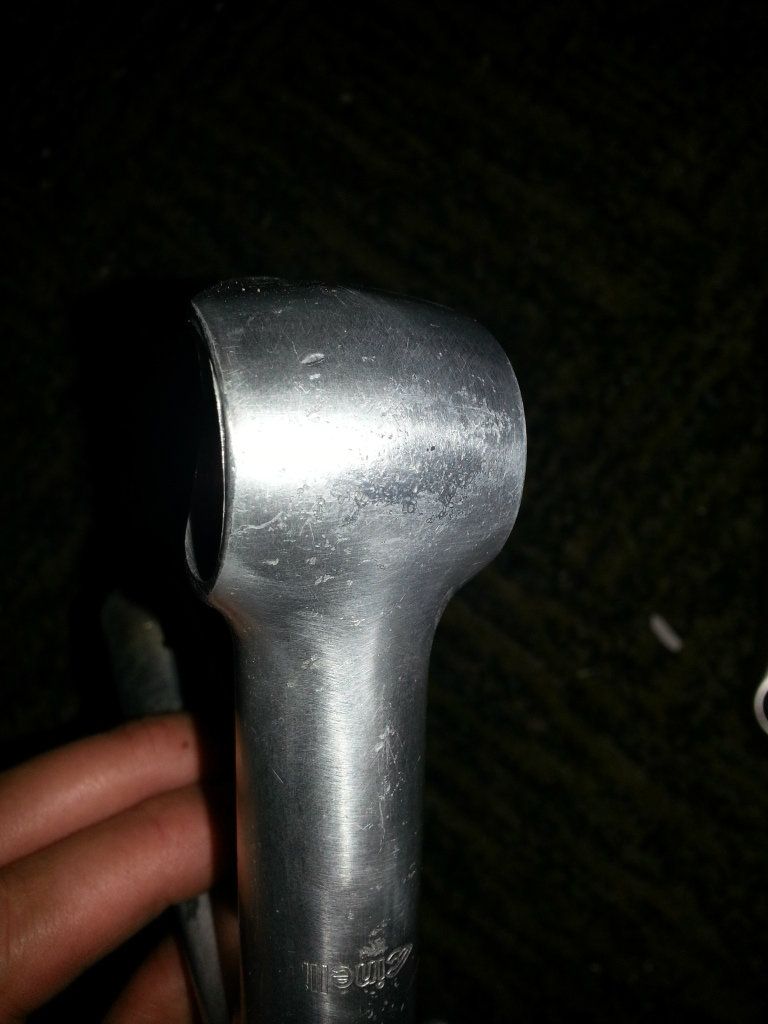 3. Stronglight crankset. 170mm cranks, square taper, 36 and 52 tooth rings. a couple of nasty scrapes on the drive side arm but otherwise very nice. £16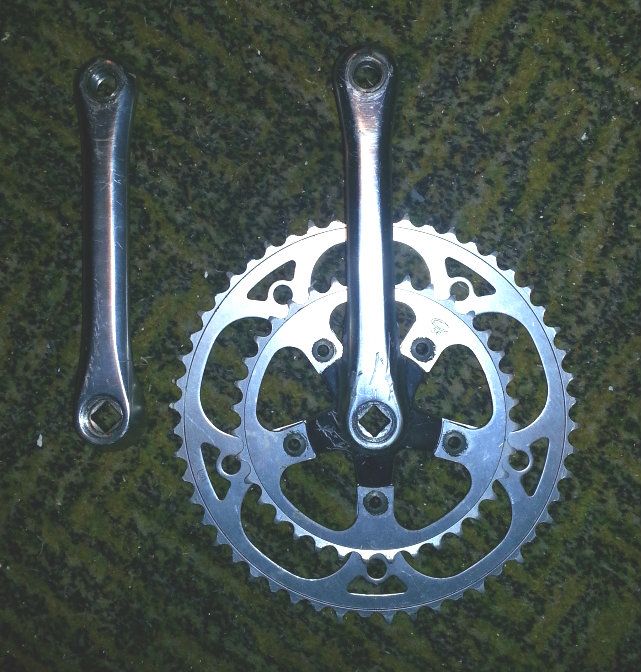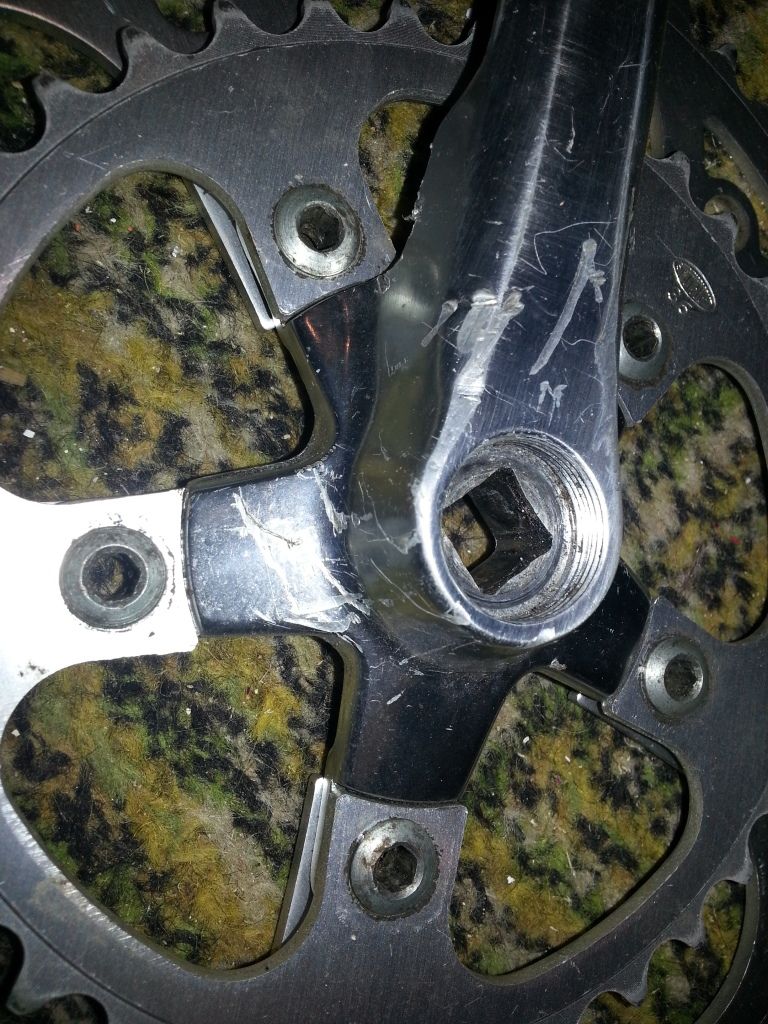 4. Stronglight fixed gear/single speed square taper cranks. Still plenty of life left in them 48 tooth. £17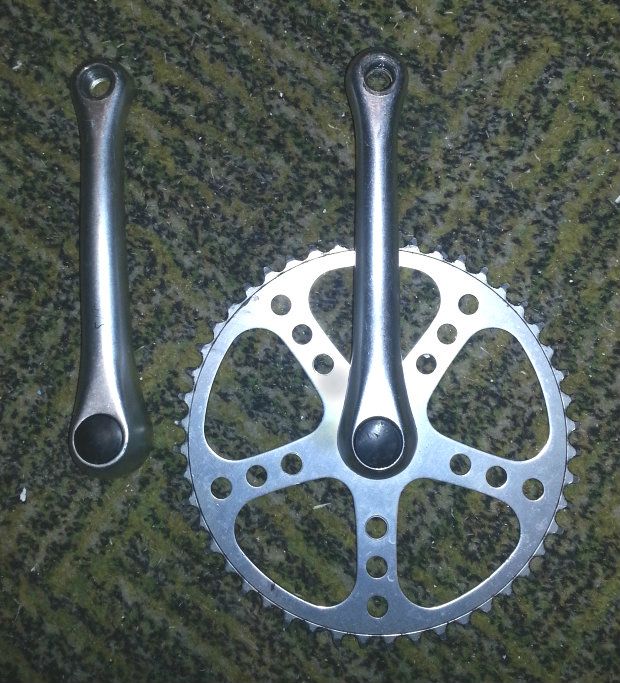 5. Kalloy seat post. I've measured it and it looks like a 26mm but could be a 26.6mm as I don't have anything other than a tape measure to measure with. 270mm long Has insertion marks but not all the way up. £10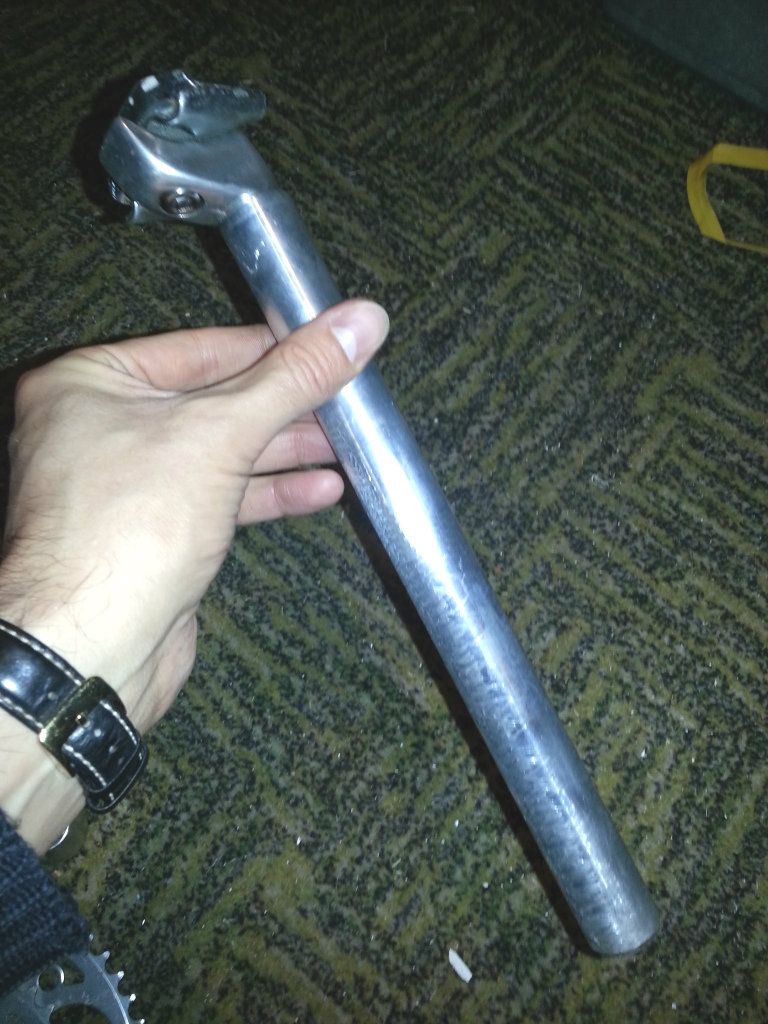 6. Charge "Bowl" track style drop bars. Come with foam grips on. (slid on not glued) £22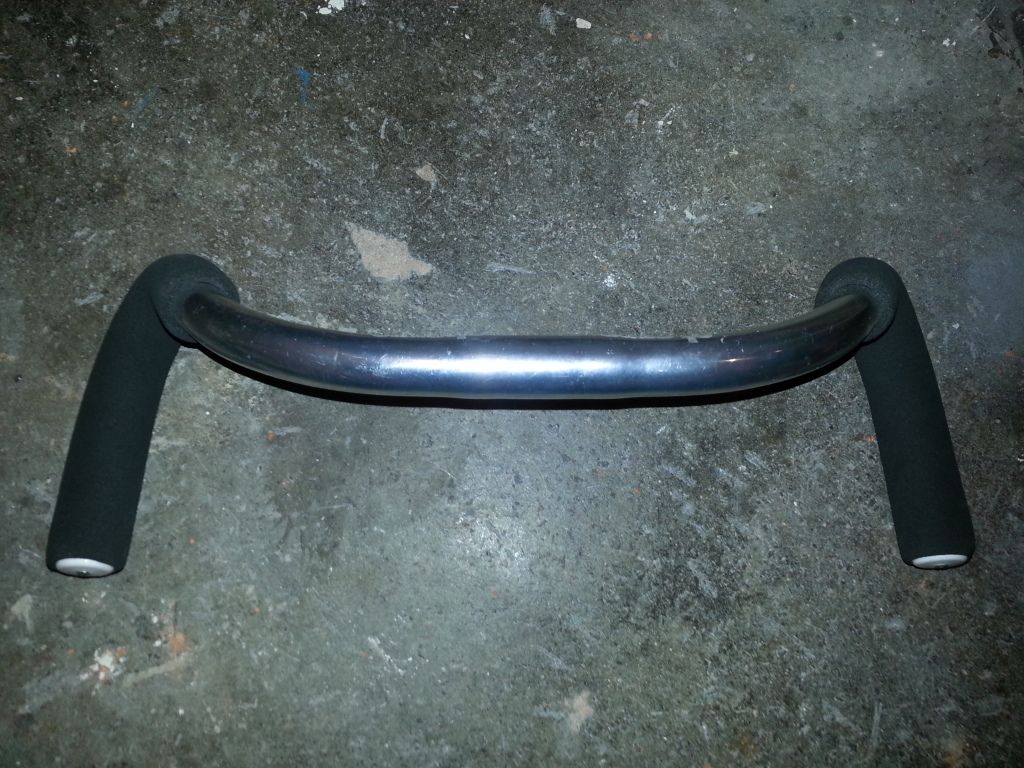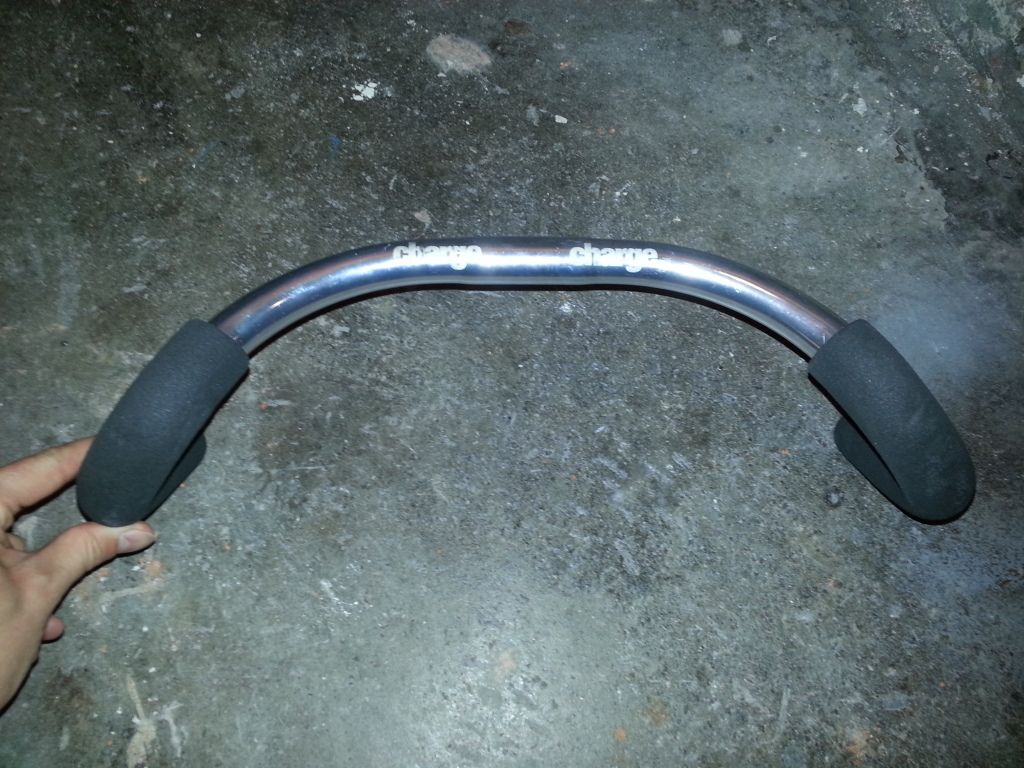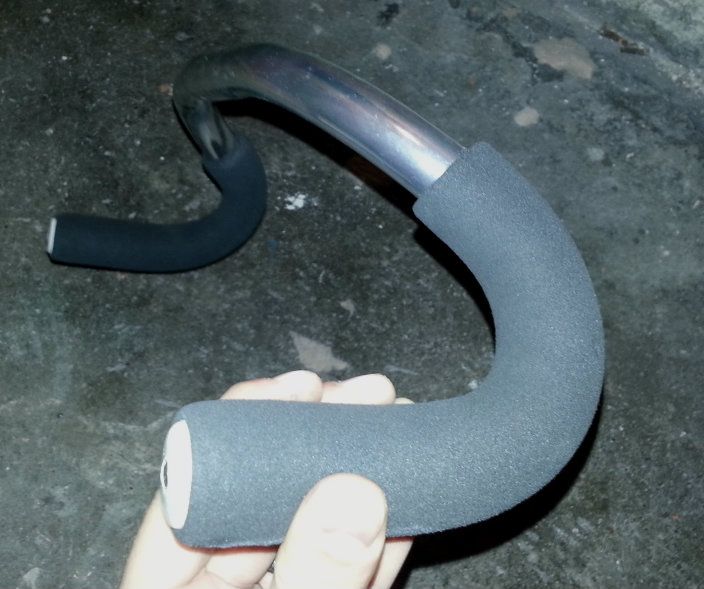 7. Hurret Svelto derailleur £6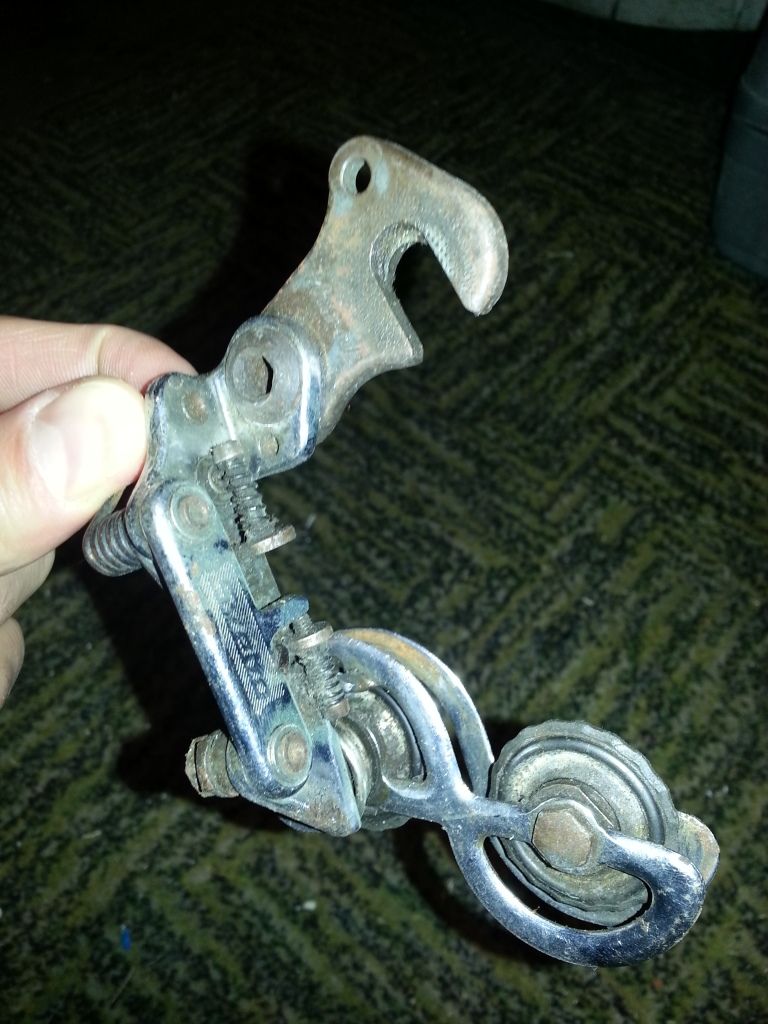 8. 1960's GB Coureur "66" centre pull brakes. I've also got the little U shaped clip that the front brake hangs from. Also the piece that is held on with the seat post clamp bolt that the rear hangs from but these aren't pictured. Let me know if you need pics of these. £20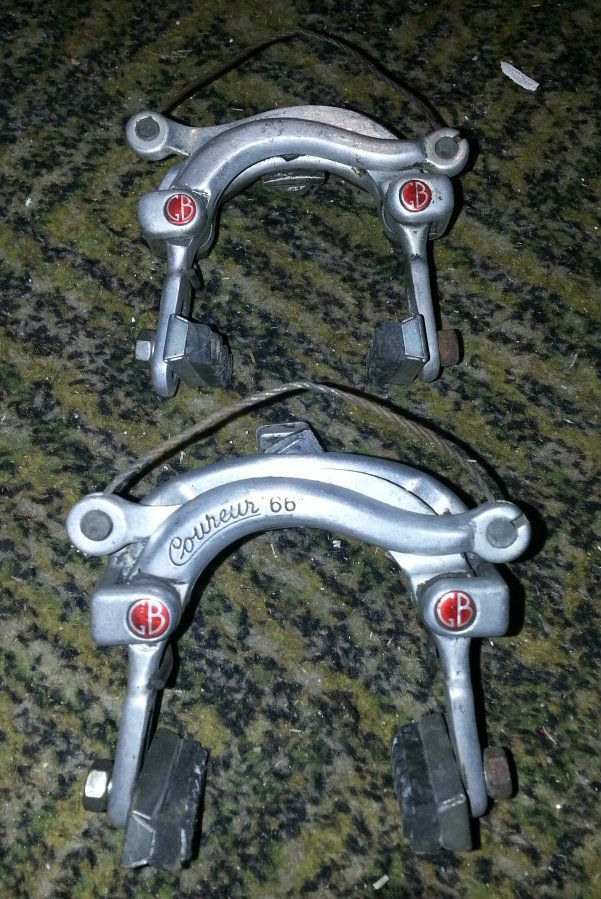 9. Bright green 3 3/2 chain. cut to do a single speed conversion, but I also have the piece I removed with the pins which could be added back if needed. £4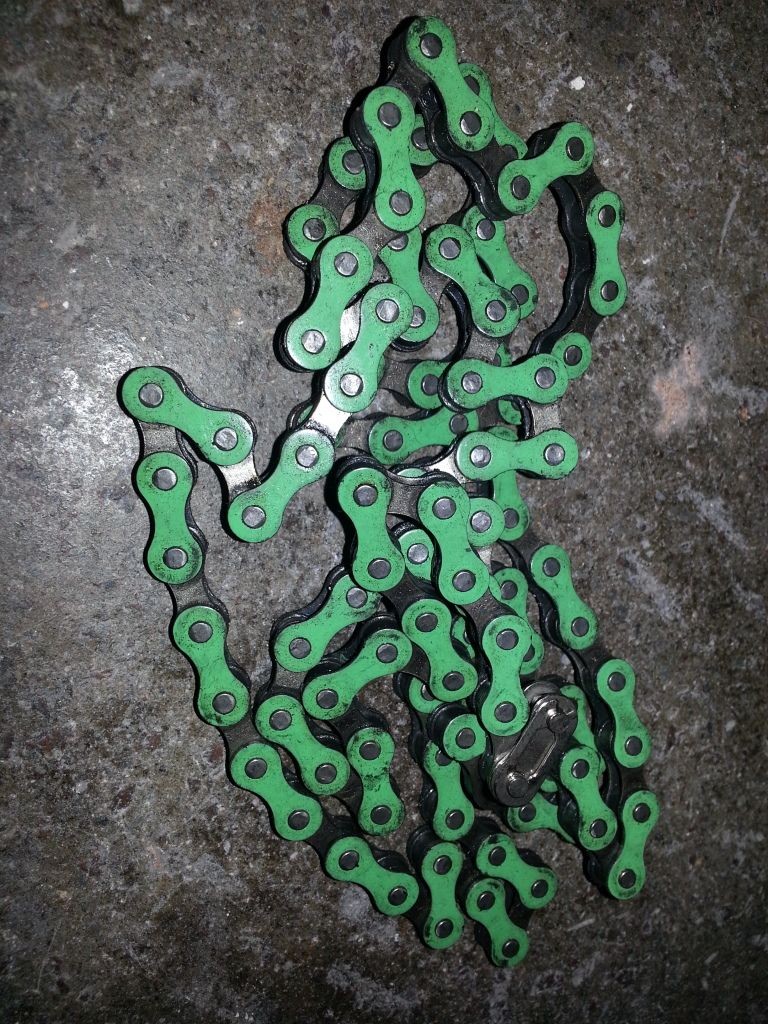 _________________
2004 Look 461 carbon team with Ultegra 6500
1993-ish Giant stonebreaker
2011 Tifosi pista