OK, received frame today in the post......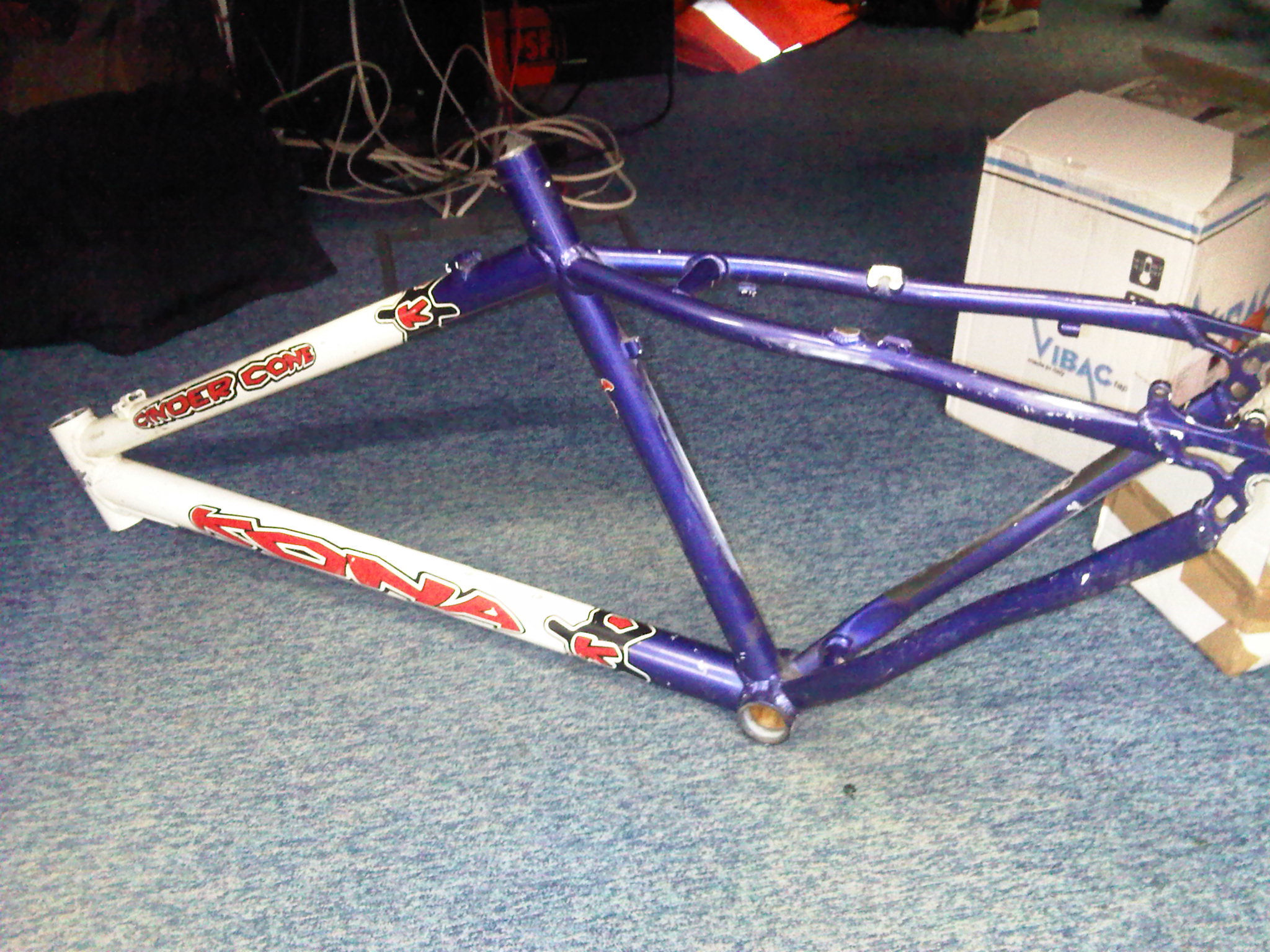 Time to hacksaw off the canti' bosses, these will (very carefully) be linished flush later and I'll fit some Crud Guard bosses to the downtube......
Then the frame will be dipped (to strip the paint) and powder coated gloss white, whith repro black Kona decals applied to the correct design.
The forks also arrived, these will be off to the spray booth once I've hand stripped the paint to be painted gloss black.......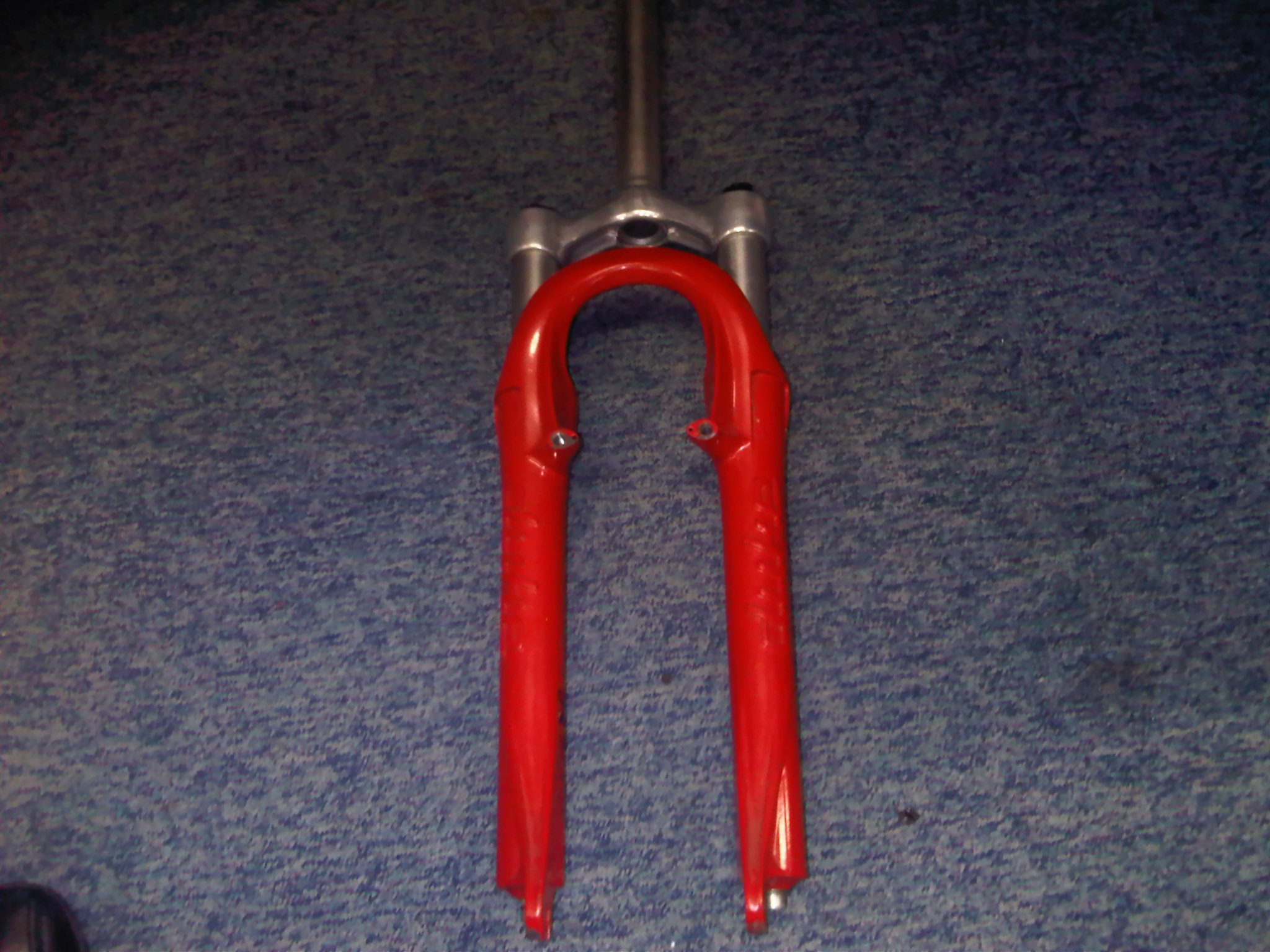 Gotta love the embosed lettering, pure class.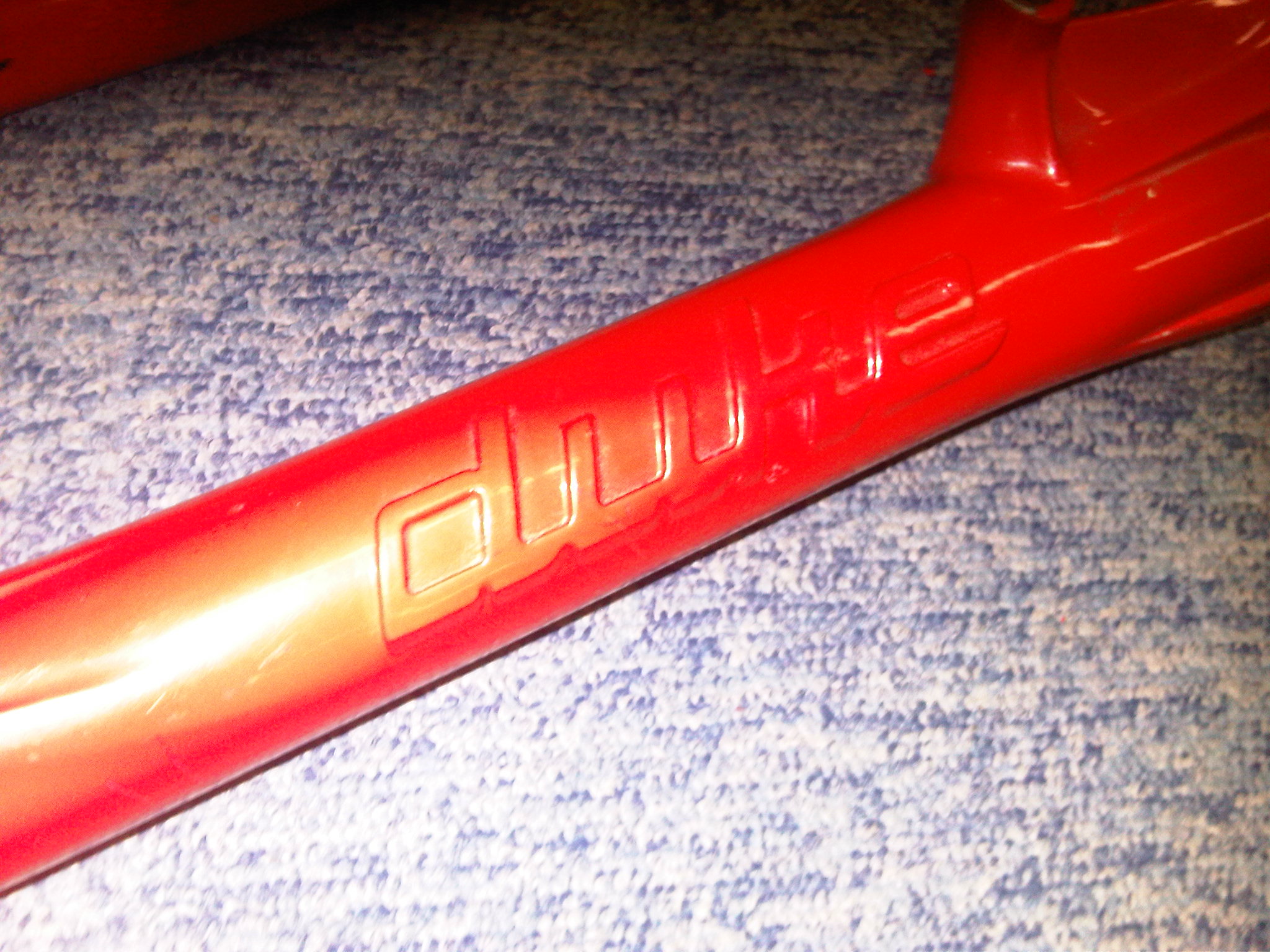 The brakes arrived today too, XT Dual Control F+R acting on 203mm & 180mm Aries discs.....