So this is my first post here, thought i'd show you my old orange patriot as it's relatively old, to me anyway. Some of the componentry is fairly old, other stuff isn't, as i've upgraded it a fair bit since i bought it. Anyway, photo time.
Here's how it looked when i bought it: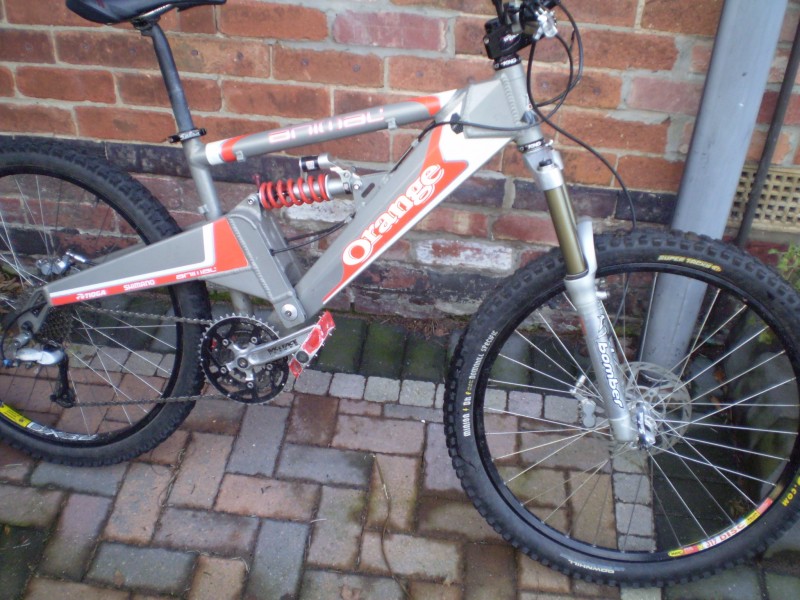 Then this: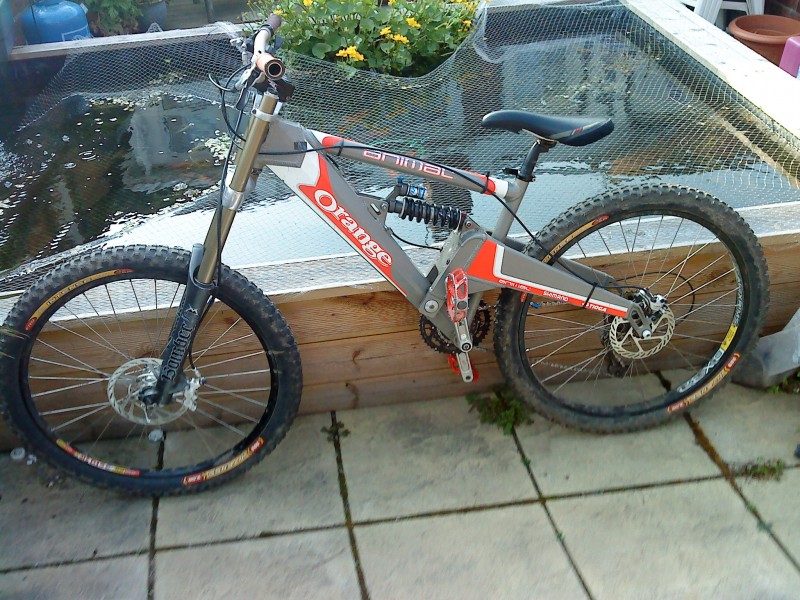 And here's how it looks now: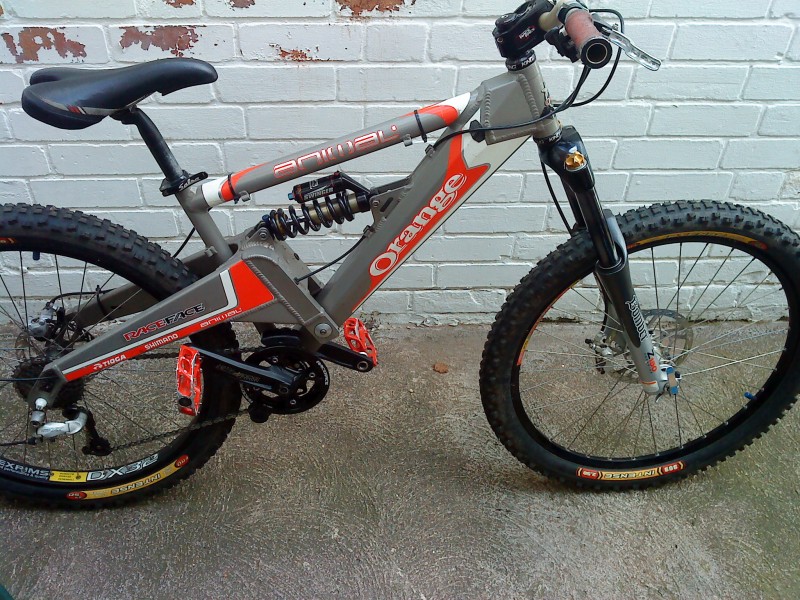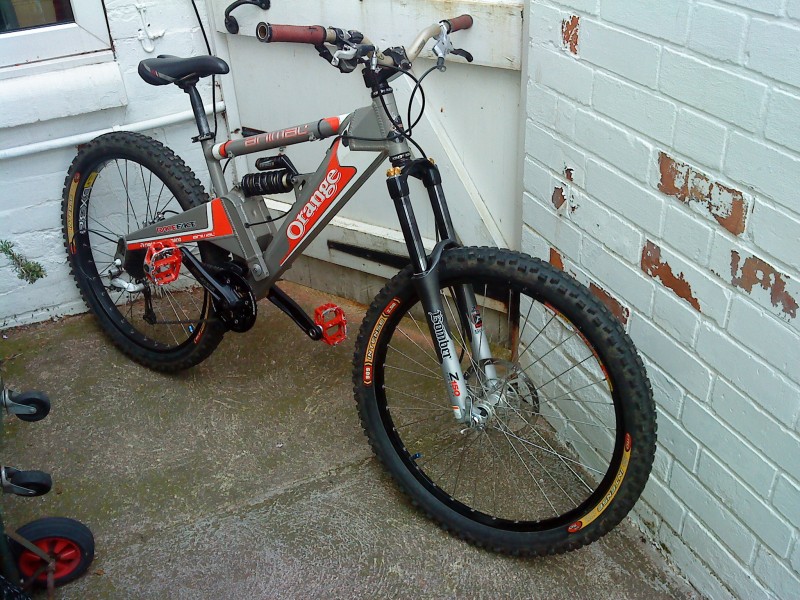 All over the course of about 4 months.
Spec:
Frame: Orange patriot 2001
Forks: Marzocchi Z150 FR 2004
Bars: Answer Protaper
Stem: Raceface Diabolus
Headset: Chris King no threadset
Grips: not sure
Bar Ends: n/a
Front Brake Lever assy: hope mini
Front Caliper: hope M4 #3
Front disc: hope 180mm with lightning bolts
Rear Brake Lever assy: Avid juicy 5
Rear Caliper: avid juicy 5
Rear Disc: avid clean sweep G2 160mm
Hoses: avid/hope
Shifters: XT
Cables: not sure
Front Mech: n/a
Rear Mech: XT
Chain Device: Raceface Atlas
Seat: Not sure
Seat Post: Orange
Seat Post Clamp: Salsa
Cranks: Racface Evolve DH
Chainring(s): Raceface Evolve DH 36t
Chain: KMC chain
Cassette: not sure
Pedals: DMR V8
Bottom Bracket: Raceface X-type
Front Wheel:
Rim: Mavic EX721
Spokes: not sire
Hub: Hope bulb 5 bolt disc fitting
Tube: not sure
Tire: Intense 909 FRO 2.5"
Back Wheel:
Rim: Alex DX32
Spokes: not sure
Hub: Shimano XT
Tube: Nokian Gazza
Tire: Intense 909 FRO 2.5"
Weight: 38lbs ish (maybe a couple of lbs less since i got rid of the dual crowns)
Just looking at getting new bars (black) to fit in with the black theme and another avid juicy 5 up front. That old raceface turbine crankset will hopefully be going on my carrera (see below) with a whole new drivetrain once i've bought all of that and some new chainrings for it. (the old ones have been totally eaten up!)
Also, just for good measure, here's my slightly upgraded (rockshox tora forks and avid juicy 3 rear and hope HFX9 front brakes) carrera vulcan:
Sorry for the long post! What do you think then?