My recent Zinn eBay purchase arrived this morning. Its my second Zinn (greedy I know!) but it was a bit of a bargain so couldn't resist it! Frame number I think is Z9109 but can't be 100% on that.
The colour is a dark battle ship grey almost and in the eBay listing the decals looked pink but they are in fact a really nice bright red.
Anyway, the bike looks in very good condition, there is a small paint chip on the top tube andI think thats about it.
Everything needs a good clean and apart from new tyres, cables and may be a few other bits I don't think it needs much work.
The groupset is Sachs-Huret Classic 3500. I don't know much about the Sachs components but it looks pretty basic but still good quality.
With a good clean and polish it will all look immaculate - hopefully!
Before I strip it all down I hope to give it a test ride tomorrow and see how she goes but if she's anything like the other one she'll be a beauty.
I'll post some updates once I've started cleaning bits but for now enjoy and if anybody knows much about the Sachs-Huret components let me know.
Drive side shot
Down tube
Chainset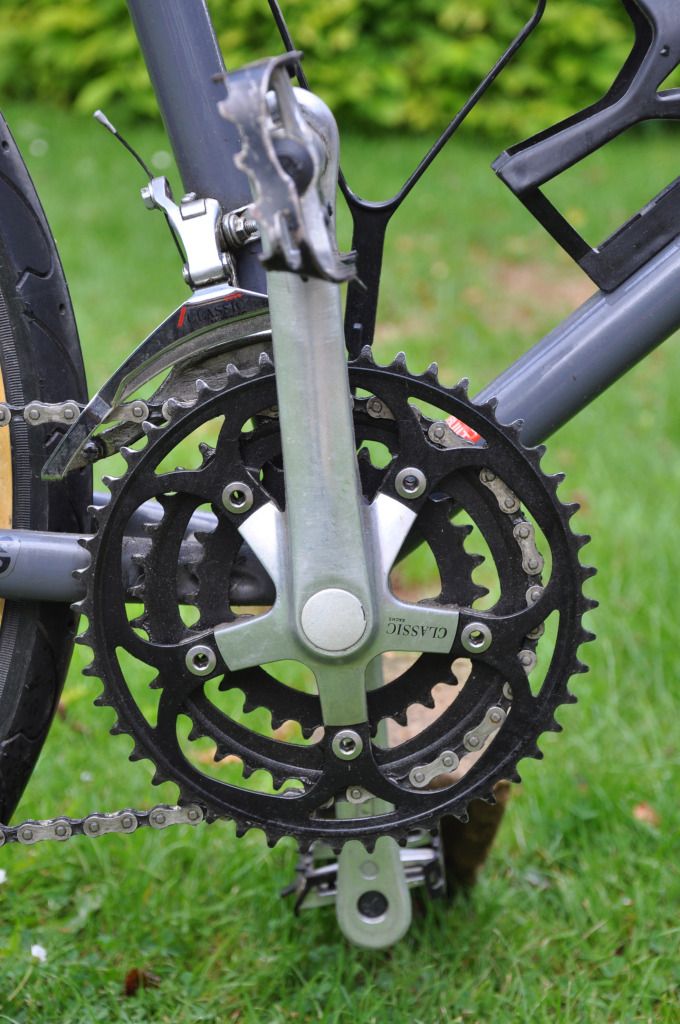 Rear mech
Forks
Stem, handlebar and controls