Time to let another trinket go. I recently sold the frame this was intended for, so time to let the forks go too. I've had them at least 5 or 6 years and never used them or done anything other than unwrap them from the bubble wrap and look at them occasionally
A lovely and rare set of Amp F4 BLT forks.
Cosmetically good, though decals need replacing (handy a new set is included then). There are a few scrapes here and there from a previous owners use, and with the new decals fitted after a clean and polish, these would look even more amazing than they do now.
I bought a lot of spares direct from AMP before they stopped doing them (I've probably still got the invoice somewhere), so have kits to keep the fork going for years, and also to replace any bolts etc you might wish (it looks like the previous owner changed a few to non-original ones). It was my intention to do this, and to service the dampers, I just didn't get round to the AMP B5 build, so didn't work on the forks either (though they should be simple enough, as I've worked on some F3 XC forks and they are straightforward).
So, the package is as follows:
AMP F4 BLT. 1 1/8 steerer, length 195mm with SFN fitted
Brand new replacement springs for the dampers (direct from AMP)
Brand new damper o-ring and seal kit x 4 for AMP F4 BLT
Full pivot pin and bush rebuild kit for AMP F4 BLT
Original AMP canti brace (Not pictured but included)
Brand new from AMP brake bosses
Full original Decal kit from AMP
I'm after a fair price for these. You don't see them come up that often and with all the spares as well. IIRC, the pivot pin and bush kit for the forks cost me £45 on it's own.
So, all in £200 inc UK insured postage. I'd rather not post overseas as it is a bulky item, and a bit of hassle researching quotes etc, but if there is interest I may consider it.
If I've missed any info, just let me know. If you think my price is out, make me an offer.
I do also have a disc adaptor that takes the AMP disc mount size to an IS standard, allowing you more freedom for disc brake choice. There is a thread on here that I bought it from (
http://www.retrobike.co.uk/forum/viewto ... p;start=60
), I'd just be after my money back as it has not been used (got a rear as well if you have an AMP frame, though may sell that with the litespeed Obed FS). If you are interested in the Litespeed Obed FS and these forks as a bundle, let me know.
So, some pics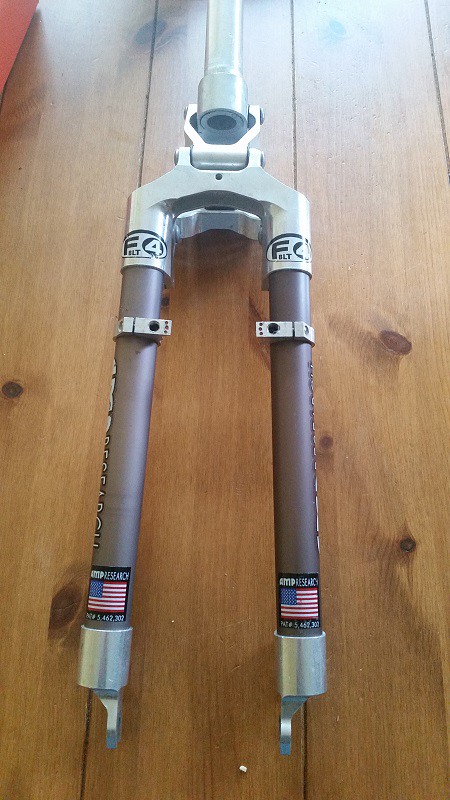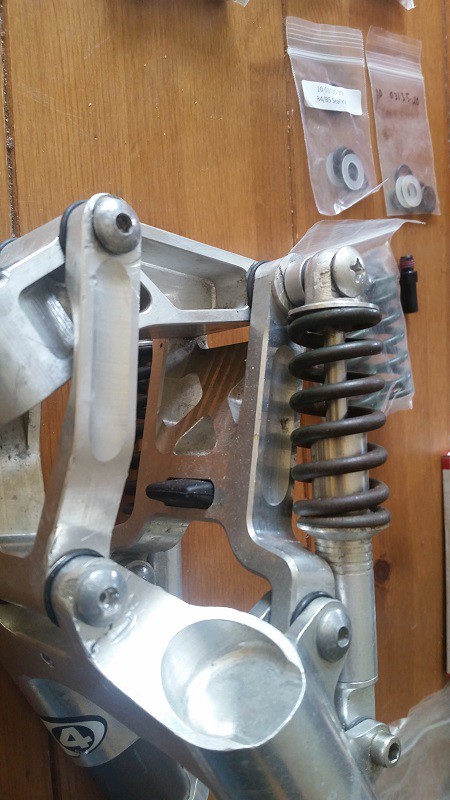 And some pics of the spares (there are other amp spares pictures that are not for sale at present):