Good news for my son - we were stopping by a supermarket today to pick up a pizza slice and decided to check out the second hand / thrift store next door quickly.
A Rocky Mountain Altitude was parked outside and had just been dropped off to the shop that morning.Seems to be a perfect fit for my son.
The length of the down tube is 18". I think it might be a small.
Here are some photos.
Let me know what you'll think. Still wondering what year it is in and how original the spec might be.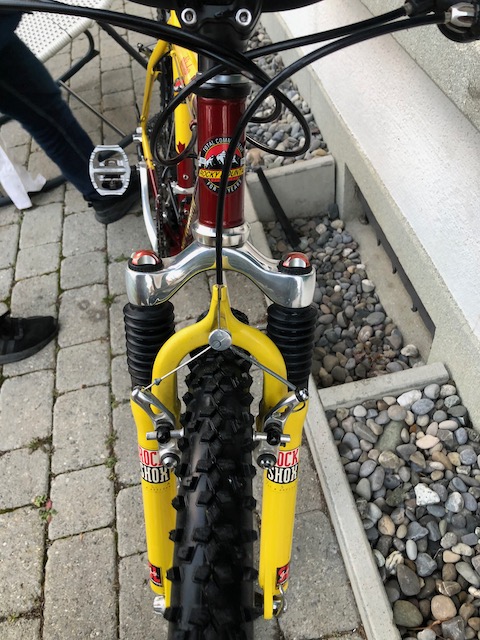 Full size showing much more detail
https://i.imgur.com/gL3xmXc.jpg
.