Archivist
Retrobike Rider
Well I made progress on this today, I got the syncros crank-o-matics out and intact.
So here it starts.
Frame is presumed a
Rocky Mountain 1993 Altitude
, all the hallmarks but with some modifications.
There has been eyelets for rack mounts added on the rear dropout, and the seat stays. I assume these to be done by some famous British builder when the fork legs, that came with it, were created for the RS MAG steerer. (name escapes me but i'll check) EDIT: Dave Yates
Anyway, also the rear brake cable stop in front of the seat tube has been replaced, easy to tell as it is laid in the wrong (though more traditional) rotation.
The modifications are easy to tell as the original paint has been taken back to the metal and the rest has not.
Seems they sprayed (the original paint colours) using powder. First spraying all the bike in the rear colour if the bike, then did the front triangle colour on top.
Anyway some pictures
Propanone removes the rattle can spray quite nicely, getting to the paint under it to have a look.
Also that tip I was provided with, to use propanone, on the crank-o-matics along with a park tool I eventually got from CRC did the job of getting the cranks off.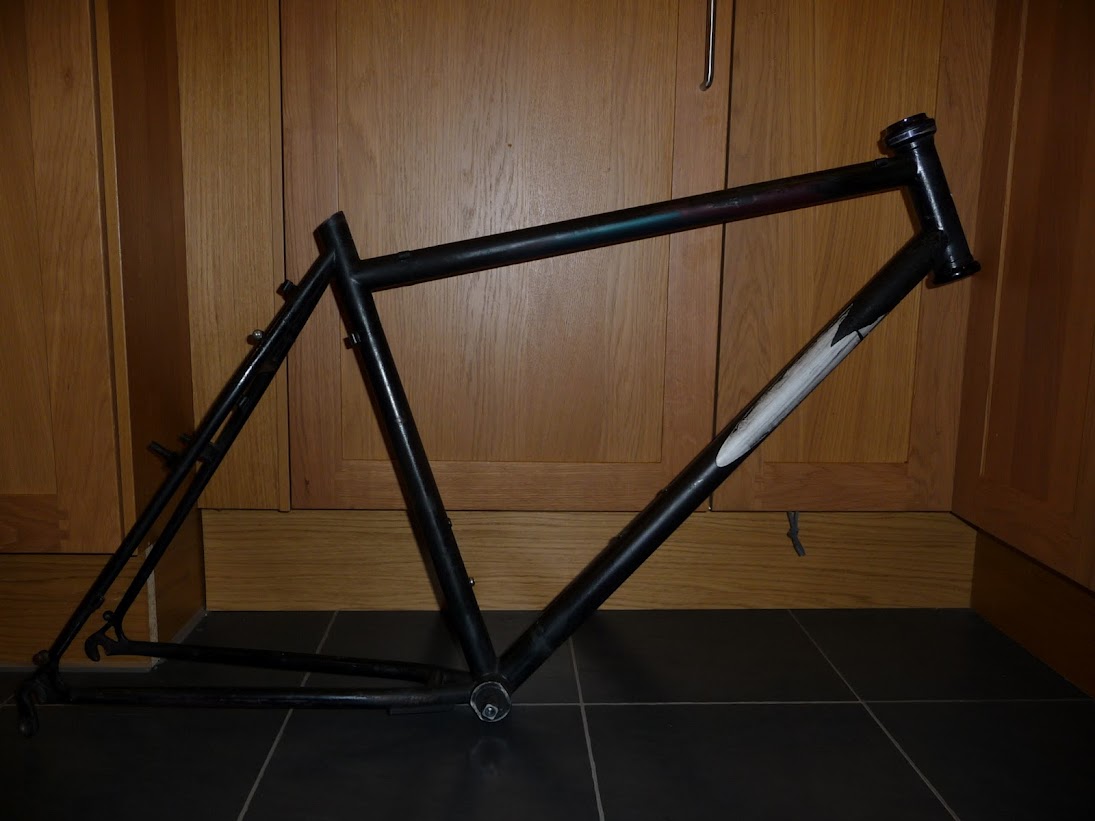 Headset, to get hit off and placed in the parts bin, RaceFace ? I don't know these but bearing seems a bugger, could be parts missing. No compression wedge?
On your right is the replacement stop, it should mirror the left one like all the others do, you can just see the bolt in the eyelets that have been added on the stays
Eyelets added to dropouts. Seems a shame to remove them, but probably will.
Drainage thing, chainsuck location thing and mmmm bottom bracket. It's very nice. Just need to figure out how it's all together so I can get it off.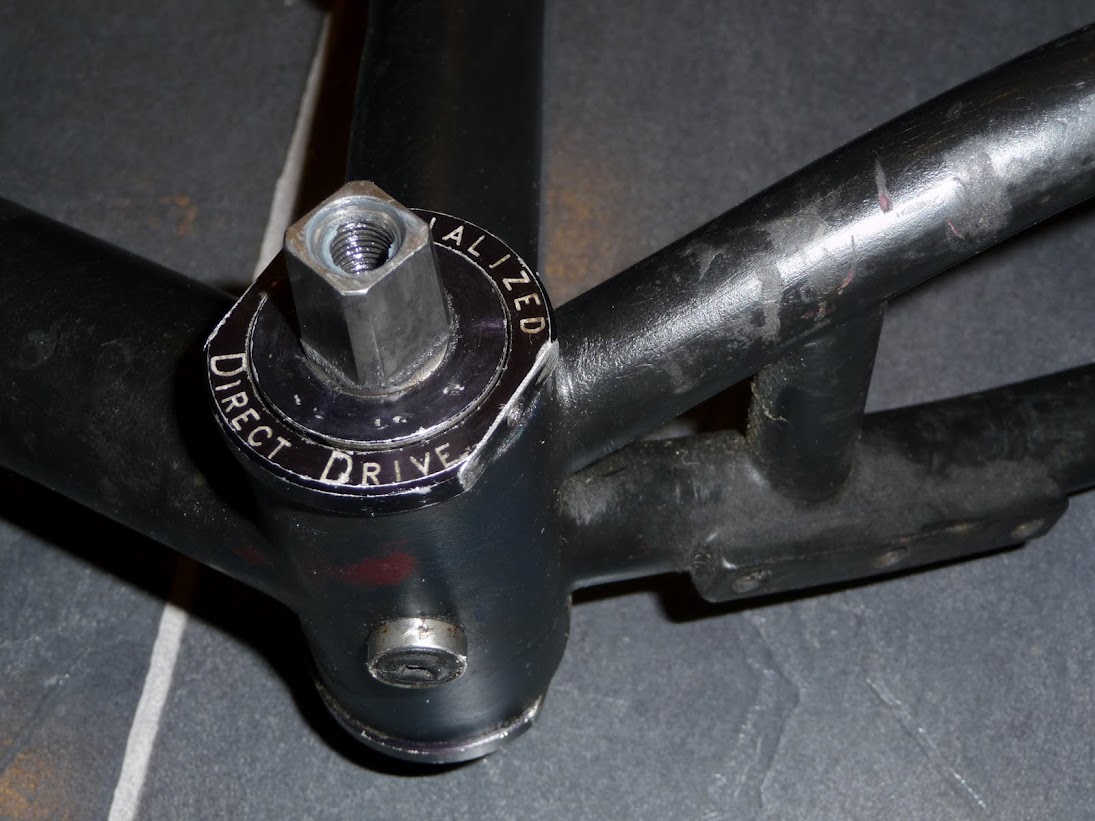 Frame as is in the picture is 4
lb
13 7/8
oz
(14.86 lb)
Vital stats (to follow)
To do : A Lot
What I'll do to it : dunno. build and ride to see what it's like, then strip and do something proper with it.
Not going original spec, seems no point as none of my bikes are and everything that was original is now somewhere else.