This probably will sink like a stone, but I've been riding my vintage hybrid built up as a drop bar gravel bike a lot this summer and thought it would be nice to create a dedicated thread as suggested in the recent Marin Sausalito thread - so here we go. This is the build thread for my Miyata Triple Cross - the bike doesn't look quite like this at the moment.
So I bought a 91 Miyata Triple Cross which isn't quite a mountain bike, but I figured it would get more love over here than on the road board which seems focused more on vintage light weights/racing bikes. I've been thinking about converting my commuter (a disc aluminum CX frame) to a steel...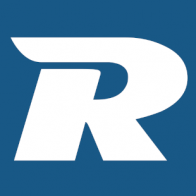 www.retrobike.co.uk
Changes from the first version are tektro brake levers, a nitto 31.8 short reach stem from Crust, a new 105 / H Son Archetype wheelset and a Acera rear mech to replace the XT one I broke.