Welcome to RBotM November 2020 -
The theme this month ................Tandems -
There you have it, something a little bit different for this month in the hope that it will drag them out the shed for a photo, a ride, maybe a bit of long overdue tlc. Who knows but get them out and show them off.
We have had a months break to try and rekindle some enthusiasm for the RBotM comp and I am hoping after seeing all the tandem posts that this will be a really good one.
Rules are slightly different this month as it is open to not only complete builds but those in the process of being built, painted and fettled. This processes take a bit longer with a tandem, especially the older they get so didn't want to exclude anyone or see those sad faces at the shed windows because they just couldn't get it sorted in time.
The rest of the rules are simple and as per usual, 2 photos only, a brief description and a link to a build page or similar where more information can be found. I know there's a good few tandems owned by members that haven't been posted on the site so use this as a good opportunity to start a page in readers rides
Jamie
I will kick it off just to get the wheels rolling so to speak:
Flying Scot tandem 531.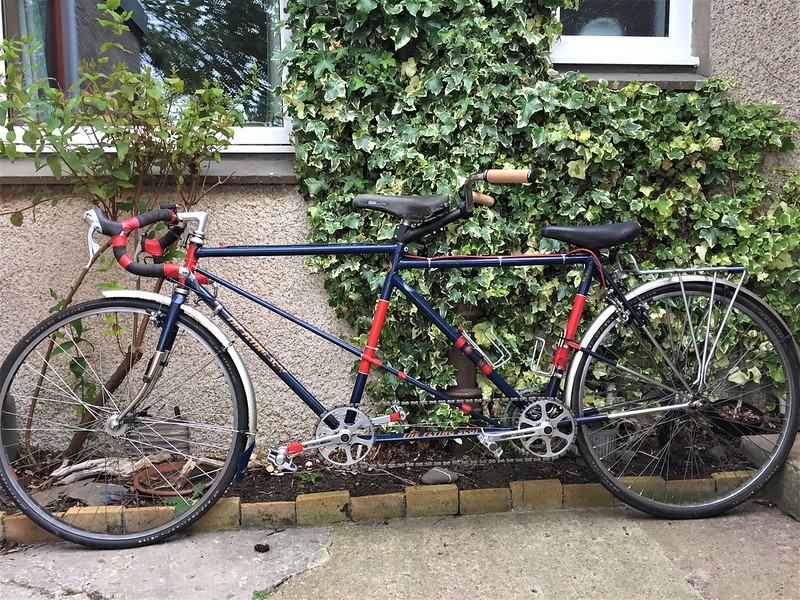 IMG_3410
by
Jamie Dyer
, on Flickr
IMG_3397
by
Jamie Dyer
, on Flickr