Welcome to the RBotM November 2020 poll. This months theme of course was Tandems!!
Now this is the poll you have when not actually having a poll, it's a casual, 'which one you liked best' type thing as it seems the majority didn't want to enter just show, which is fantastic, but the public want a vote and we don't want to make them angry by denying them.
I think this attitude is borne out as tandem riders are all winners by default
There were also some non entries that were surprising by their absence. Maybe we need a tandem sticky section in the readers rides thread where we could list our tandems and link to their build threads etc. Let me know, could be a good resource for people looking for information.
So on with the poll and if anyone really wants their tandem withdrawn just message me and through the magic of the internet it will be gone. Otherwise I think everyone will be OK with all the entries as they stand.
Jamie
Bagpuss - Cannondale Black thunder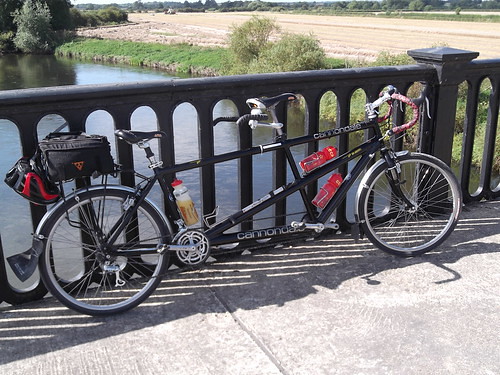 bagpuss
by
Jamie Dyer
, on Flickr
Old Ned - M&B Dronfield
Paul&Eric Tandem 25 Champs 85
by
Jamie Dyer
, on Flickr
Jesper - Colson rear Steer
Colson Rear Steer Tandem 1933-37
by
Jamie Dyer
, on Flickr
zerogravitas - Dawes
zerogravitasDawes
by
Jamie Dyer
, on Flickr
sherlylock - 1939 Claud Butler
claudbutler
by
Jamie Dyer
, on Flickr