Poll now up for RBotM December 2018 - Christmas/Festive theme
I hope everyone has had a great Christmas and a fabulous New Year. Hopefully spent with those you hold dear and you have come out this side satisfied with life and raring to ride into this oncoming year like it was a sunny downhill with a tailwind.
Thanks to all who entered and best of luck.
Usual rules of 1 vote per member, poll will run for 5 days with the results only shown at the end.
Any issues voting just drop me a message and I will try to fix, I say try as I am a bike rider with a computer not a computer geek
Jamie
And the nominees are...……….
PeachyPM - Claud Butler
Christmas%20Claud%20Butler.jpeg
by
Jamie Dyer
, on Flickr
Dutchie - Koga Miyata
IMG_2663-a
by
Jamie Dyer
, on Flickr
Maca - Grifter
grifter1
by
Jamie Dyer
, on Flickr
toby1974 - Eddie Merckx
Jk7O8FDGhDJFm0jt-pic-jpg
by
Jamie Dyer
, on Flickr
captnslow - Colnago C35
IMG_16191_zpspbhnxrya
by
Jamie Dyer
, on Flickr
Psimpson - Deer Ride
47391841_10156830254898399_7914851598054981632_n
by
Jamie Dyer
, on Flickr
Scooter - 1955 Rotrax Vel D'HIV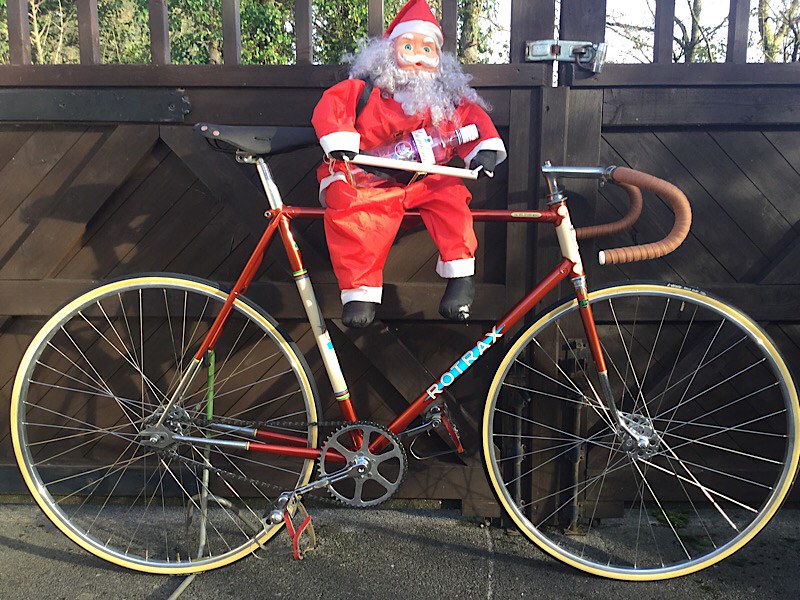 9DBFFB0E-E831-47CF-BBA1-D00D76E361C9.jpeg
by
Jamie Dyer
, on Flickr
Lackluster - Raleigh Routier
87D47DF9-ED8D-44E7-B05B-31C3FAF51637.jpeg
by
Jamie Dyer
, on Flickr