In the interests of trying to keep fit this winter I decided that I should build a winter proof bike. It needed to be alloy, disc ready and very cheap. I have some Hope wheels in 27.5 and some 27.5 100mm travel forks so a 27.5 frame was probably best. I found an Orange Gringo on eBay, locally, cheap and advertised as 27.5. So £40 later I have this,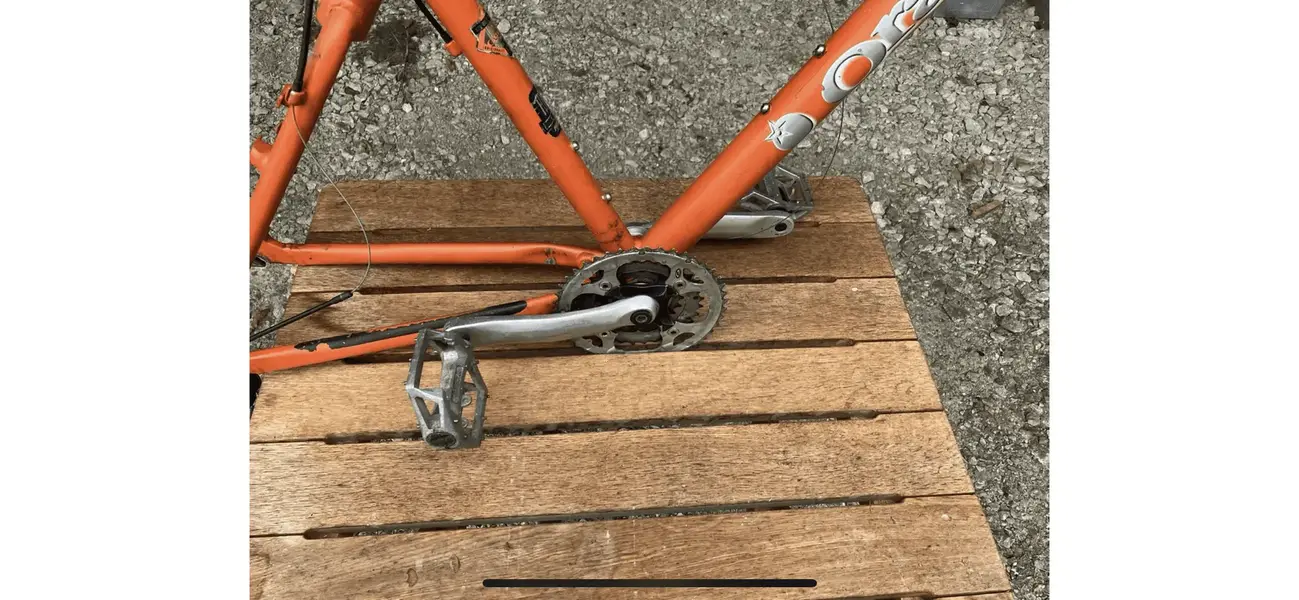 One of the decals has a number 12 on it, not sure what that signifies but it has V brake mounts so I suspect it isn't the year 2012. I'm thinking it's probably late '90 s early '00 s and for 26" wheels.
Can anyone shed any light on this?
What year, 26" wheels, and what travel fork would be best?
I'm beginning to think that what I've done is instead of a quick build for winter, I've just got another project. Seems Orange will refresh your frame to as new for £200…….