Ok bit of a parts haul of mainly NOS NIP unopened parts that might as well help someone out rather than gathering dust.
1. Complete NOS NIP Judy '97 Type 3 Spring and cartridge kit, 63mm (SL/ XC). I don't know the spring stiffness, other than it is the "red" one. I also don't know iftype 3 will retrofit into the earlier 95/96 Tpe 2 judy's. My feeling is, it will but if someone has any additional knowledge, that would be great!
Original RRP £90, for sale at £45.
Sold to kikideparis for £45
2. NOS NIP Genuine Rockshox "kit and Kaboodle" External damping knob for Judy RH leg.
Original RRP £20, for sale at £10
STILL FOR SALE
3. NOS NIP Mountain Speed Springs. Green, X-soft 135lb spring. Fits judy, Quadra R, 3" manitou EFC, RST Mozo Pro 2.5 / 3.5 according to the box.
RRP £40, Sell at £20.
Sold to theone for £20
4. NIP NOS Judy type 3 soft spring kit (Judy XL, XC, SL), 63 and 80mm travel.
RRP. £30, sell at £15
STILL FOR SALE
5. 2 x beigh Rockshox DH elastomers (Hard) and one green soft speed spring. Used. £5 / lot
Sold to worldranger for £5
6. 1998 Manitou Spyder parts bundle. This is a bag of TWO complete kits except each elastoner has been cut in half. All plastic hardware and springs intact. Includes instruction sheets. Also included is one "wings" manitou spring and keeper (soft). £7.50 / lot
Sold to worldranger for £7.50
All prices, plus shipping, £2 per order (UK), £4 overseas.
Pictures:
#1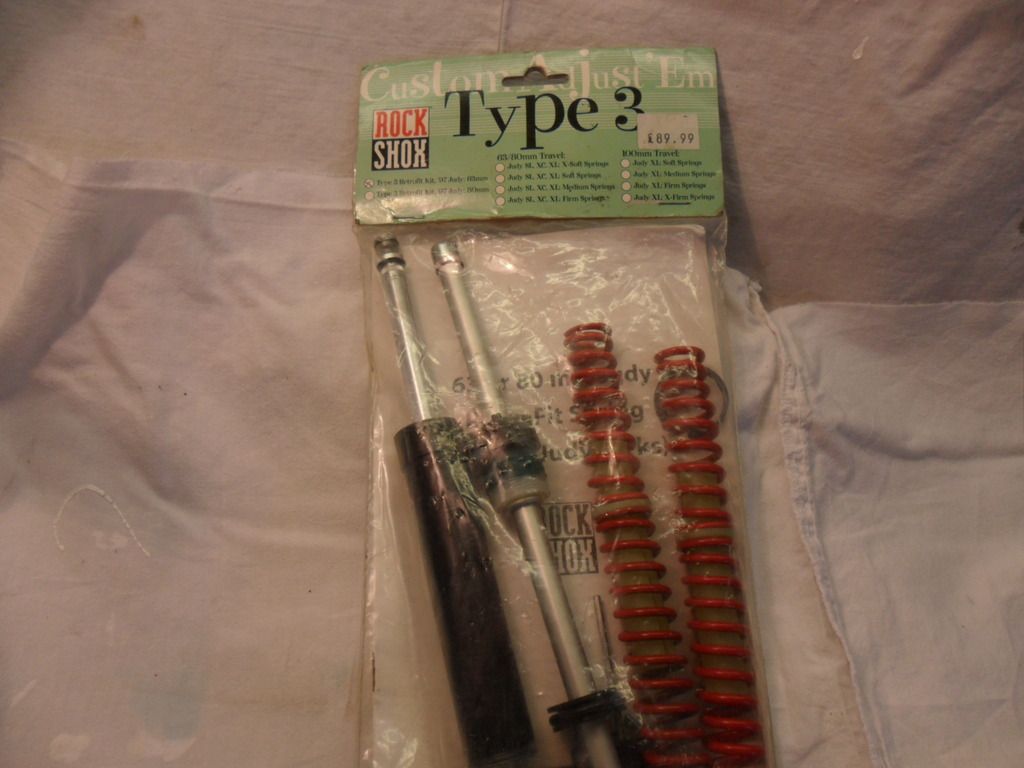 #1 closeup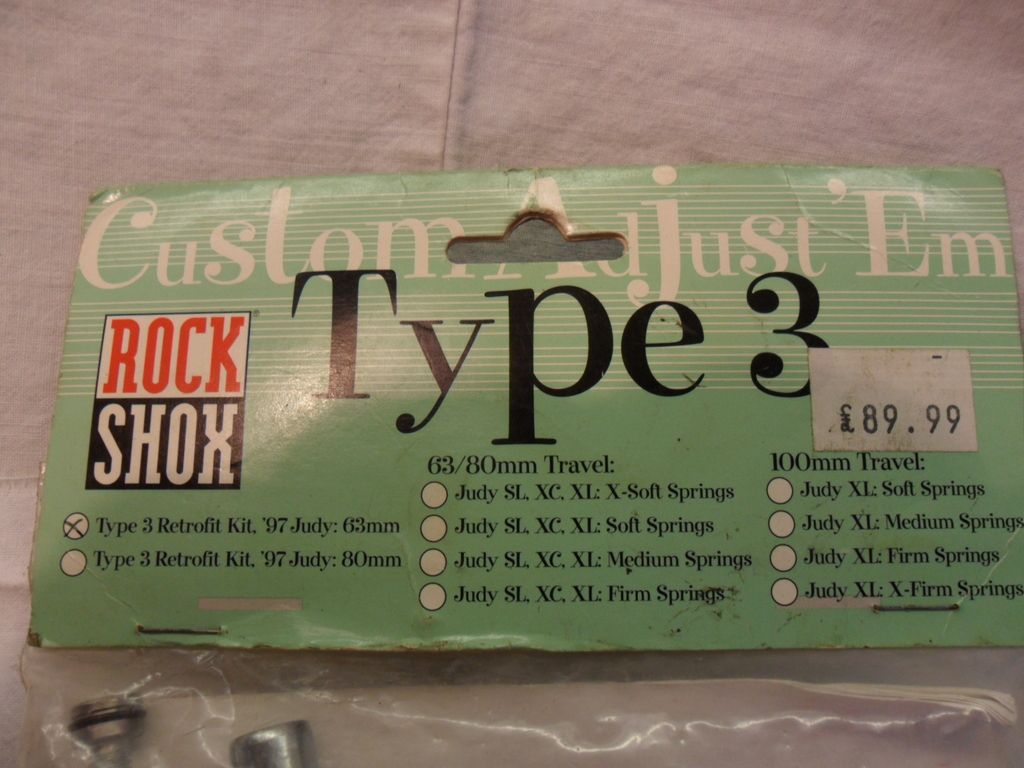 #2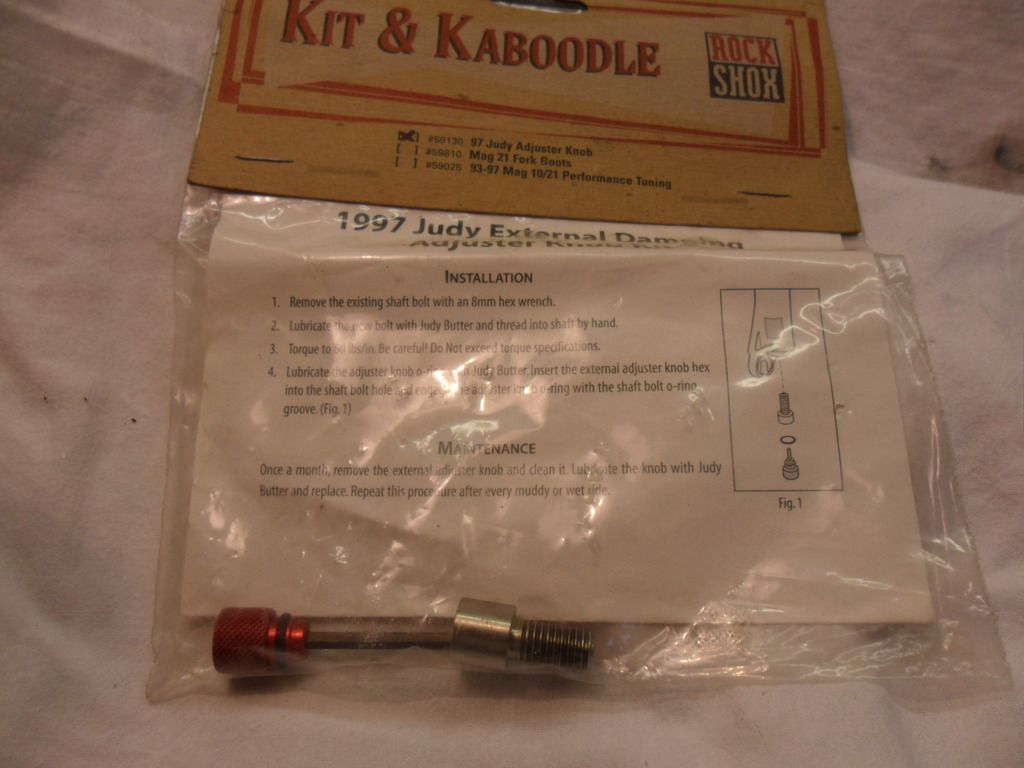 #2 closeup
#3
3 closeup
#4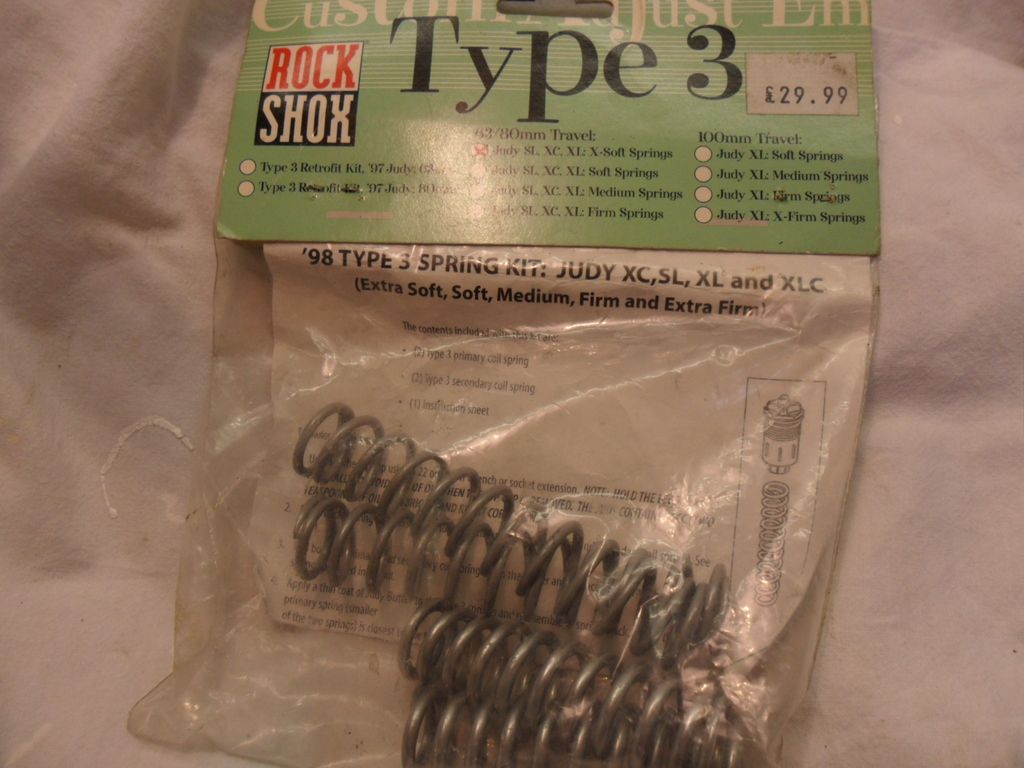 #4 closeup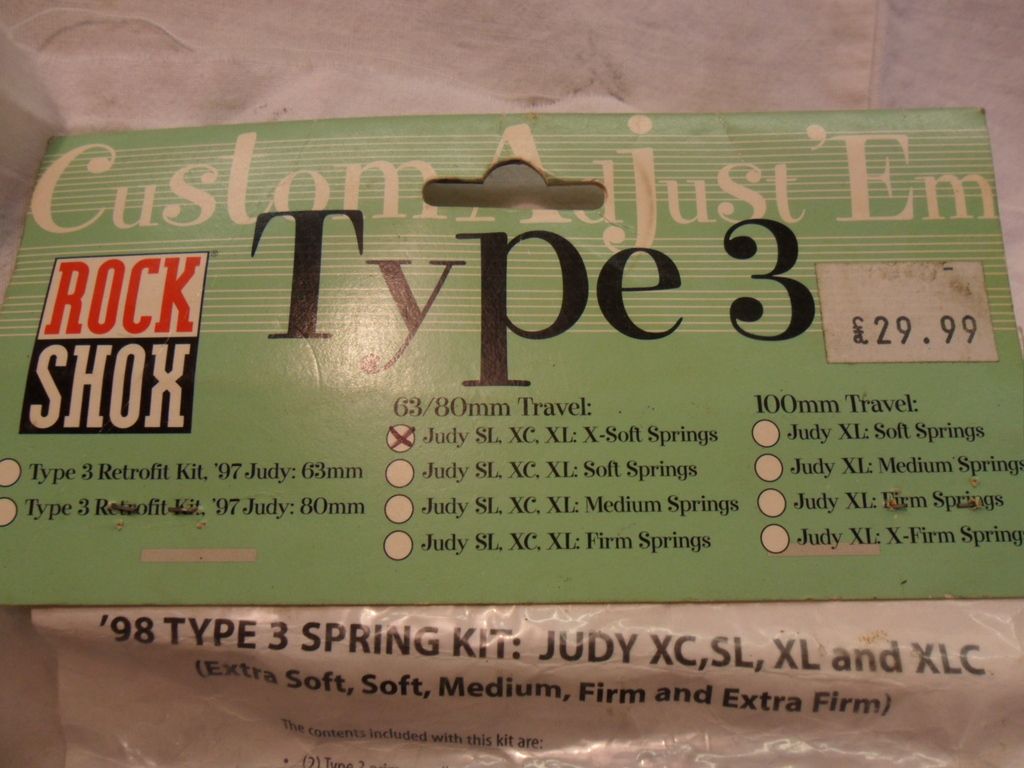 #5
#6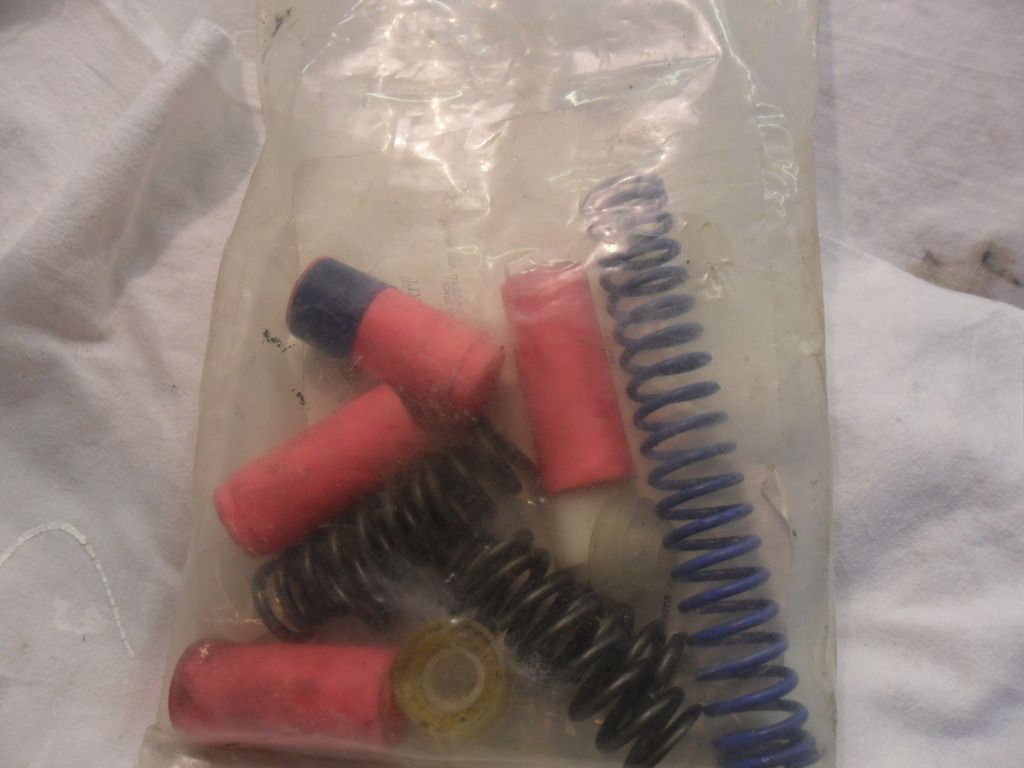 #6 closeup
#6 instruction sheet