Hi all, and greetings from Manitoba, Canada. First-time poster here with my first road bike project.
At first, I was just looking for a cheap retro 10-speed frame to strip down, repaint, and build up with new 2x10 componentry. But I happened upon a Raleigh Europa, and the more I read about it, the more I'm thinking I should restore it, rather than repurpose it. Especially if there is an anniversary edition selling for £1500!
Some pics: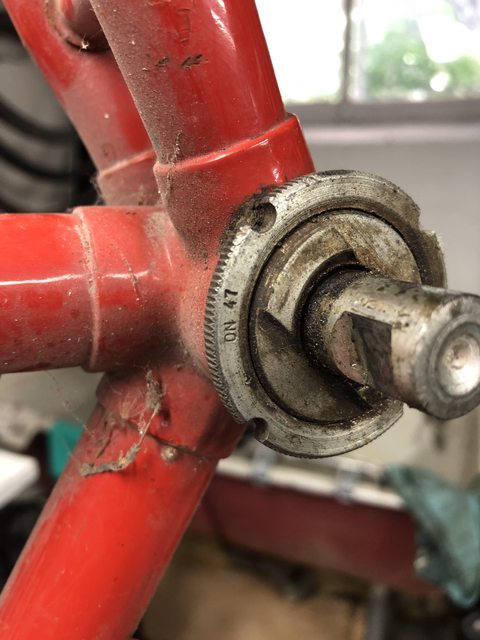 Full album of the dismantling so far:
https://imgur.com/a/kmKQbbQ
First off, from what I can tell, the model I have is from 1974, maybe? It seems to match this catalog image that was posted in
another thread
:
There are no serial numbers (that I can see) to help identify it. I've attached some more pics that might help, but if there is anything else to look for, please let me know!
My second question has to do with the bottom bracket. I've removed the cup from the left side, but it looks like the cup on the right side is actually fixed, or at least painted on. Is that possible? All my research seems to indicate that both sides should be removable. I gave it a bit of elbow grease and managed to chip off part of the rectangular raised edge, so I'm holding off until I find out if it's meant to be removed.
Finally, is it worth the hassle to try and get a more "modern" bottom bracket for this bike (i.e. tapered rather than a cottered axle)?
Sheldon Brown's blog
makes it sound like the combination of thread size and other issues might make it more pain than worth. Has anyone else had luck with this?
Thanks in advance for any assistance!