BoTM Triple Crown
BoTM Winner
GT Fan
So unlike my completed GT RTS-2 and Pace RC200 F3 that I recently posted build threads of on here my 1994 17" Kona Hei Hei build has only recently been sourced/started.
Like my Pace I saw an OEM Kona Hei Hei back in 1994, I just loved the look of how it was just an absolute out and out race bike and from that moment it joined my dream bike list. The Hei Hei I saw was 94 Kona Hei Hei short seat tube OEM spec with the RockShox Mag 21 fork option and randomly I haven't seen one since until I sourced mine.
Initially I was sourcing parts to build a 16" Aqua 1994 GT Zaskar that was one of my bikes that I never got around to owning and then the Hei Hei became available so I moved the Zaskar on
So back in the day I dreamt of having a full on boutique part Hei Hei running loads of top spec parts including Mag 21 SLTi's, Ringle and a Disk Drive Pro, however unlike the Pace this build was completely unobtainable to me at the time and even back in the day this was a rare bike/frame...so roll on 26 years and I've now sourced my "unicorn" frame.
With this build I planned to go period correct, however I wanted to go a little different from normal higher end retro builds steering away from the usual 3DV, turquoise, blue, red, etc anodised parts builds and I have chosen to build it with mainly NOS/VGC black parts.
The frame was pretty much spotless when it arrived and looked even better after a thorough clean...
As I had been sourcing parts for my Zaskar I already had a bit of a head start by a year or 2 for this build...
First off I sourced some 94 RockShox Mag 21SLTi's. When these arrived from the USA they were in pretty good shape, however they weren't perfect, they had faded, they had oxidation marks and were seeping oil from the seals that was playing havoc with my OCD, so as a result of this I liaised with Wadsy on here who after a few messages agreed to fully service and restore the lowers of my forks. I originally wanted to add a long travel kit to these, but when Wadsy took them apart he found that they already had the LT kit fitted that was a bonus. After a few months Wadsy had worked his magic and the forks were ready to reassemble...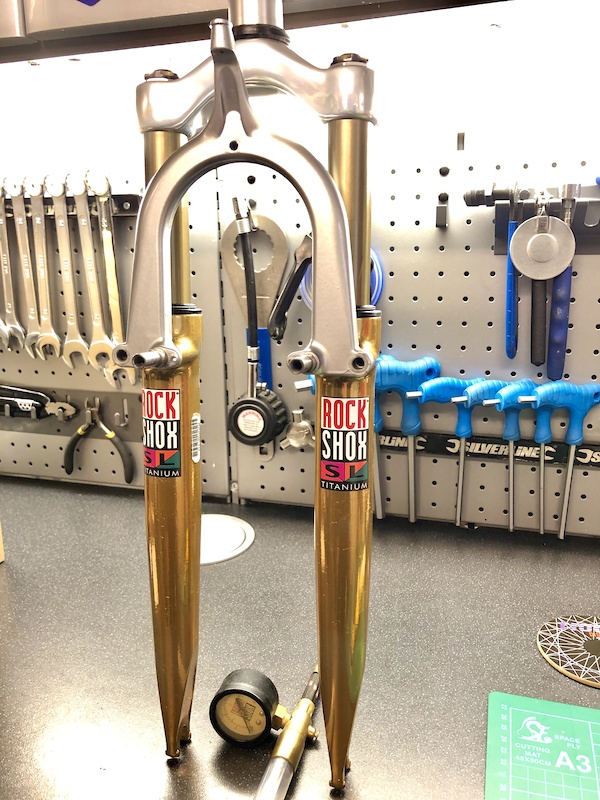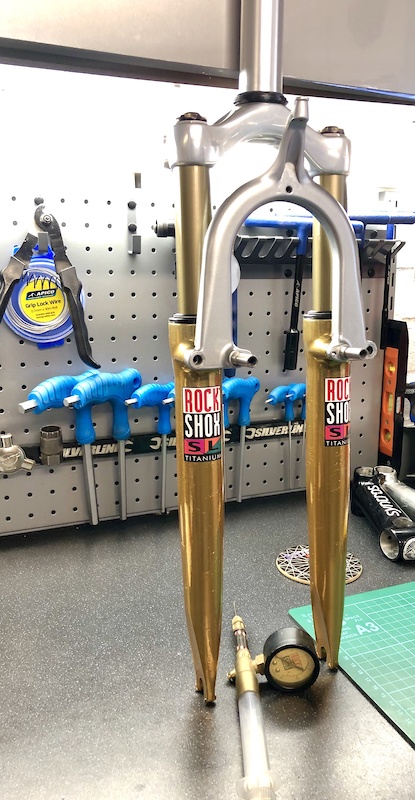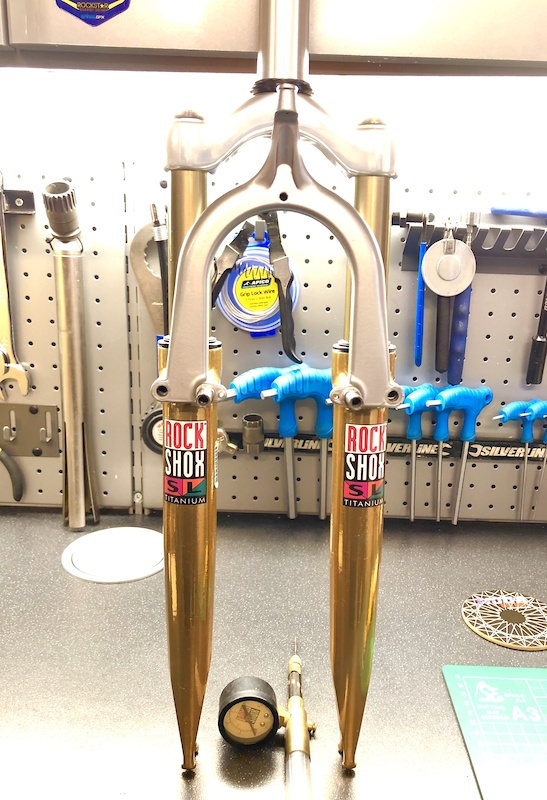 The next item sourced, that I wasn't really expecting to source was a low mileage great condition Tioga Disk Drive Pro built on a Mavic M231 SUP CD hard anodised grey rim and a Shimano XTR M900 hub. I sourced this from Germany...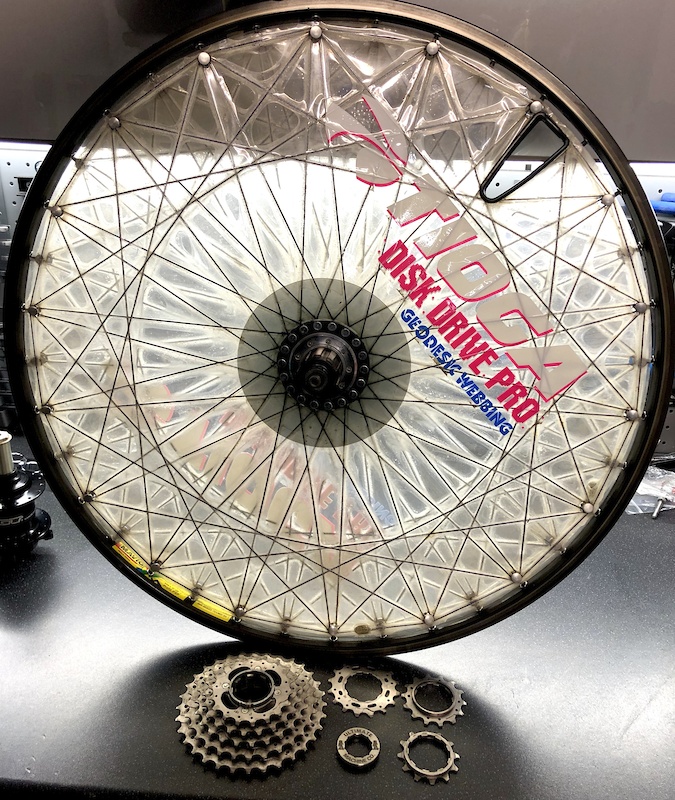 Build updates to follow...
Last edited: