So there is a story to the bike. I had a lovely fleet of bikes stolen (6 bikes, plus 2 other family members bikes and my tools, spares, etc). A friend buys and sells old Kona bikes now and then after a tidy up. This one has all original papers but needed minor stuff: pedals, saddle, new brake cables but he gave it to me after the theft.
I got to try a fair few 90s Kona models but always owned Fisher (pre Trek ones) so was excited to own one finally!
I know the Fire Mountain wasn't top spec or anything but I'm really happy with it.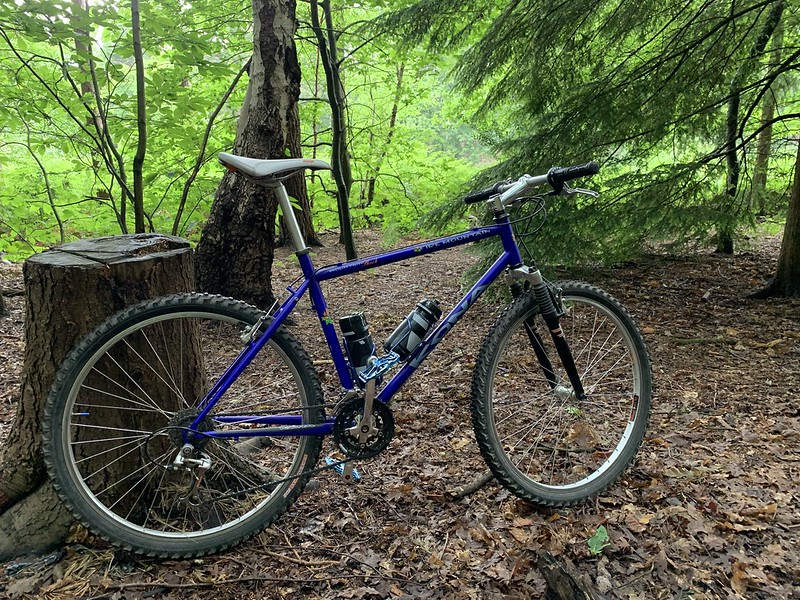 Recently tried a wider bar (660mm Kona riser) and a slightly shorter stem (100mm) but found it created as many 'issues' (maybe quirks is better than issues) as it solved.
So to questions
Any other Fire Mountain owners?
also, if you have the 1997 model, is your paint really easily chipped?
Mine chips when I look hard enough at it
thanks in advance for the replies