Jack Taylor Super Tourist 21" as new and unbuilt
I finally took delivery of this lovely frame when it's owner came to stay recently.
It came into the hands of a good friend a few years back when he purchased a estate sale job lot of bikes and frames and was offered to me at the time right off the bat as it was too small for the buyer. Unfortunately at the time I didn't have the funds to do it and thought it would be going back overseas with him when he left. His parting words almost 2 years ago now were " if you want it just take it and sort me later, otherwise I know you will want it in six months time and I will have to send it halfway round the world' I stayed strong and said no. Well at least I lasted longer than the six months and I found out on his return he was selling some of his collection and this was still sitting there. of course I said if the Jack Taylors are up for grabs I am always interested. He did manage to also get a larger International model that I am pleased he has kept.
This frame is an interesting and sometimes confusing model as it is original and by the looks of it never fully built with several features that at first made us question it's authenticity. The first of these being a lack of proper frame number other than the original owners postcode which was where they were purchased with his widow and son saying this frame was built for him many years back on order with Jack Taylor Cycles. The postcode is up in that area so makes sense. The frame has some surface rust on the bare metal parts such as canti mounts and just inside seatpost and bottom bracket but clearly never had anything fitted and used. I originally thought a respray by Jack but they would normally have the refinished by Jack Taylor Cycles seat and head badge and a very close look shows this to be original paint and clearly in Jacks style common to the fade they were known for as well as it being a quality finish. Little things such as the Taylor rack mounts, brake bridge as well as the water bottle mounts being typically Taylor in being imperial nuts mounted on the frame. Then when Ken Taylor inspected at the 2020 Jack Taylor weekend and gave his approval my mind was eased but then I was kicking myself I couldn't afford it.
Fast forward almost 2 years and here it is sitting as my next project to be built as my Tourer/Randonneur for the longer rides and trips. The idea at the moment is for a good dependable working build much like my others, Mafac, Nitto, Brooks, Stronglight triple etc but maybe a bit of touring bling if there is such a thing. One thing I do have and slotted straight on the front was a Jack Taylor front rack, though in green so will need to strip and finish in black, I think.
It's early days and in no rush but would really like to be on it this summer.
I will update as I go, but for now here is a couple of quick photos from the other evening after work.
Just wanted to share.
Jamie
Untitled
by
Jamie Dyer
, on Flickr
Untitled
by
Jamie Dyer
, on Flickr
Untitled
by
Jamie Dyer
, on Flickr
Untitled
by
Jamie Dyer
, on Flickr
Untitled
by
Jamie Dyer
, on Flickr
Untitled
by
Jamie Dyer
, on Flickr
Untitled
by
Jamie Dyer
, on Flickr
Kens inspection. 2020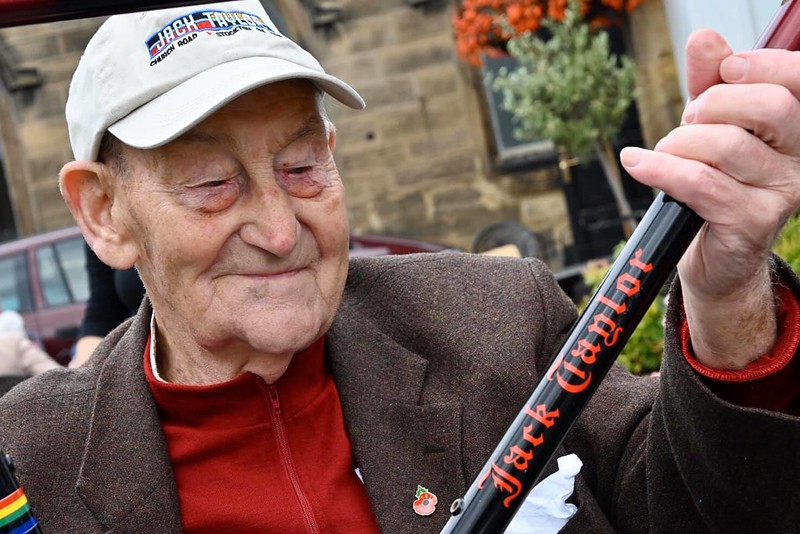 118352891_10223827928869157_985231360219396693_n
by
Jamie Dyer
, on Flickr