One longtime project has moved forward a bit. Found this well used Foes Weasel -96 from our local classifieds here about 1.5 years ago and it's been slowly brewing in my mind. It had a history of all use no maintenance so had the basic struggles with the stuck seatpost etc., but the biggest issue with it was definitely the main pivot area where the other rear end tightening bolt had been snapped and it had been used with loose connection. This meant that I had to remove the cut bolt and also put some filling on the worn side of the main axle to allow keeping the rear tightly connected to it. These came with the delrin bushings back in the day, but I believe there was also some aftermarket bearing kit available for them. The sliding surfaces on this were still in good condition, so I didn't have to replace any pivot components.
I also tried to refresh the worn dark purple cooks by stealing the wife's oven cleaner, giving them a good scrub, polishing them and putting decals on them. Found cheap repro caps on them also that fit them nicely.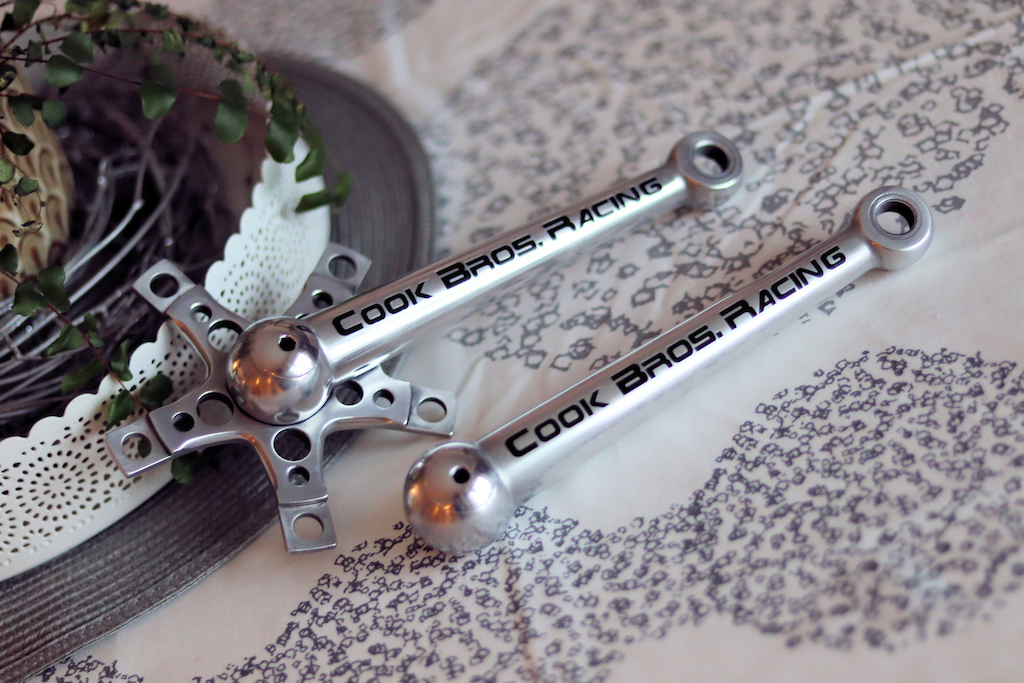 This summer I finally got the frame painted and put it all together. It originally had the rarer Kuster shock on it, which I was planning on servicing, but apparently there is no separate nitrogen filling port so its service is a total PITA and would require fabricating some special tool for it (I believe Risse Racing has made one but sending it over there and back would be too expensive). One other interesting component on it was the Bici made titanium seatpost, that I didn't find too much info on. I believe Bici was a smaller US brand that made also nice hubs, but if someone knows more about it please share your wisdom!
Rehauled the Judy DH for it and had the Ringle bash guard in my boxes, but still have to build the wheels and install silver CK headset on it when it arrives from a friend. Wheels will probably be silver Sunrims CR18s on silver Pulstars and also planning on installing the Bullet Bros chain tensioner here as it would fit the period and build quite nicely. Also the decals are slowly on their way. But step by step!
Last edited: