Probably paid a little too much :roll: but I couldn't resist when I got the chance to buy this Fuquay F&F. I love wishbone seatstays and the rarity and Britishness of these really appeals!
Tange Ultimate tubeset with 'ribbed' down and top tubes. Going to hang as much UK stuff on it as I can lay my hands on (and perhaps a trinket or two from the other side of the pond as an homage to its builder
) After a repaint, that is!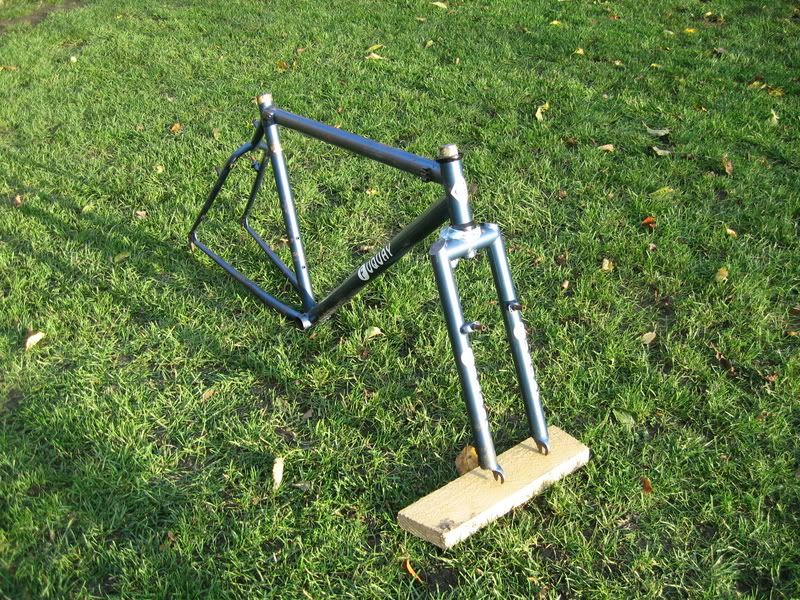 Will keep this thread updated with progress.