A friend, who is a forum member here, was kind enough to do me a nice deal and agree to ship this over from Canada a few weeks back.
It was mentioned in the 1990 Kona catalogue that the Explosif was available with customs options for braze-ons, paint and components.
I've seen a few custom painted Explosifs over the years but I've never seen one with custom braze ons. This one has both
My current collection leans heavily towards Canadian brands so I am really pleased to add this to the fleet; although The Bicycle Group relationship didn't have a happy ending it's great, from a historical point of view, to see this frameset linking the Kona and Brodie brands together.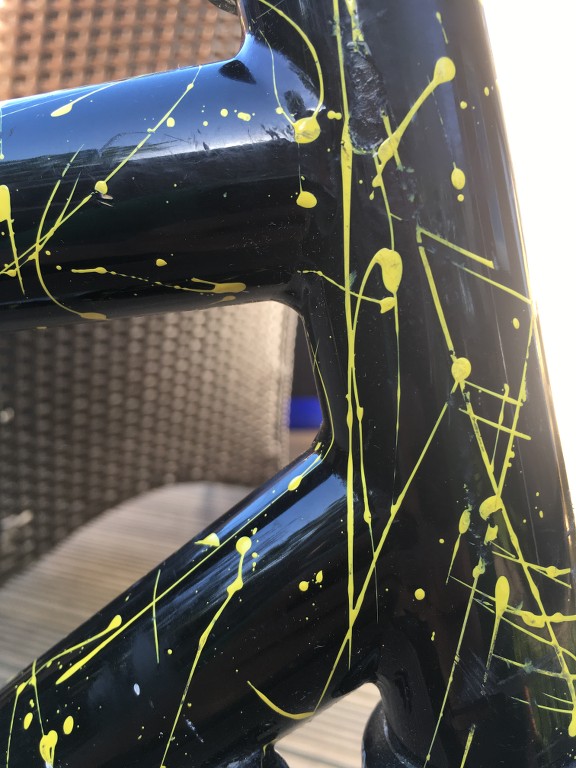 The iconic Art Dept decal on the non drive side chainstay identifies the paint as the work of Art Tyler, Brodie's artist at the time. The yellow splatter over the decal cements it's authenticity.
The cable entry into the Velocity stem bears a striking resemblance to that of the stems coming out of Brodie HQ, although the entry point is head on rather than offset.
The rear brake noodle is all Brodie.
More to follow as I mull this one over