Two years ago, in the evening, I came across an ad just saying "VTT" !!!! But on the picture I immediately recognize a Corratec (and its specific frame).
Moreover it was really cheap
so the next morning I was at the seller's house very early and left with the bike
Well, it's only a Hard Bow, but whatever, I'm in love
Rock Shox Indy C, Grip Shift ESP 700, front derailleur Shimano LX, crankset
Corratec
, v-brake seatpost... Picon
1997 Catalog :
The specific handlebars had been changed by a regular one !
I changed the fork, the saddle, the tires, and the bar-end.
I adjusted the brakes, the derailleurs, a little cleaning, and that's it :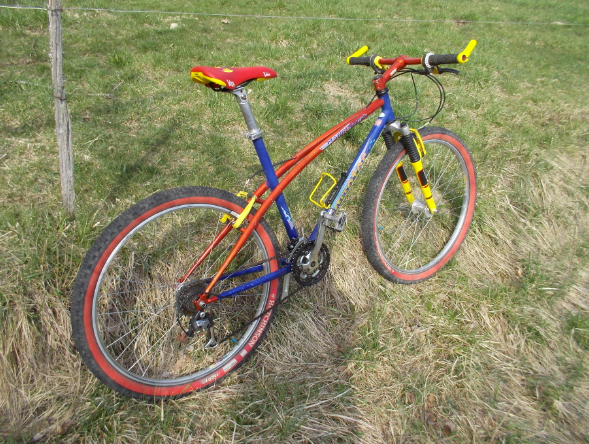 It's a pleasure to ride
So that was 2 years ago, and today I changed the saddle & the tires
Now it's perfect, for me