Some real ridiculous bikes in here, so I am submitted as a nod to Pip, this was a great idea.
Mortonm's 1996 Kona Hei Hei King Kahuna
1996 was the first model year for the King Kahuna in response to professional riders feeling the standard Hei Hei was not rigid enough.
To combat this Kona employed a 6-4 Ti rear end. 6-4 Ti is fearfully expensive and equally as hard to work with. Though this design achieved their goals, moving forward they would replace the exotic rear end with head tube gussets and ovalised tubing.
There were only approximately 100 made in this configuration in all sizes.
M950 XTR components throughout with a Marzocchi Z2 "atom bomb" fork. Koa racelight titanium handlebar, Syncros seatpost, Controltech stem, titanium flite saddle and race face cranks.
This was a bit of a roller coaster acquisition. I first saw this on marketplace back in May. Around 3 hours from me. Price was fairly high but the bike was largely shimano M960. So a lot of the parts were not that interesting to me. I offered to buy the frame only but to no avail and I let it...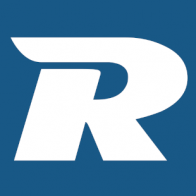 www.retrobike.co.uk