Well kind of ….
So following on from this thread
No idea if a reasonable price or not in all honesty but thought I'd share. https://www.preloved.co.uk/adverts/show/120095578/zascar-gtas-new-road-test-mileage-at-the-shop-only.html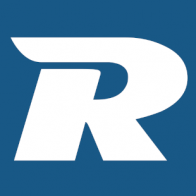 www.retrobike.co.uk
I went to have a look at it. Turned out it was 2 roads away from where I grew up and my parents live so thought it wouldn't hurt to take a peek.
Anyway I wouldn't describe it as NOS as it does have some marks from storage and has been pedalled around the local bike shop car park in 1997 but it's as close as I've ever seen to a brand new Zaskar.
The seller of the bike actually knows lots of people I know as he worked at my work prior to me starting in 2004 and I totally believe his story why it was never ridden.
Plan is to clean it up as it's really dirty and dusty , swap that stem back to a Kore , and then store it safely.
Im unsure whether to keep all the reflectors / fork disc etc or not so open to thoughts?
One highlight is that it's got 217 sup rims on GT Hadley hubs (proper ones) which are so cool.