Shock and awe.
That is what I felt when I woke up last Saturday, after receiving an offer for a bike I never thought I would have a chance to buy. I had slept until noon, after riding my Trek 990 until 1 AM with my friends until my Cateye batteries died, and I woke up to a message from my friend Dirk, a local bike shop owner, who had previously shuttled Konas my way. I've passed on three 56cm ti Haole from 1993-1994 that were too big, a gorgeous baby blue Brodie that was too big, and a 1995 Exposif that was too small. Bar none, this one has me staring the most:
and no I'm not talking about the Sex Too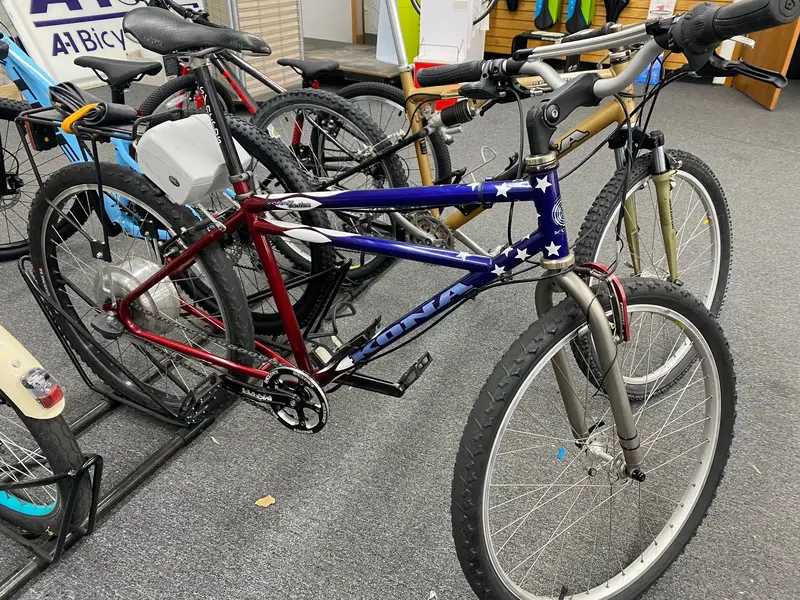 From
this article from Commuter Cycles:
Yep, that's a titanium one and a completely insane US flag version with Cook Bros. cranks and original blonde Scratch and Sniff tyres. Mind blown.
From
this article from WTB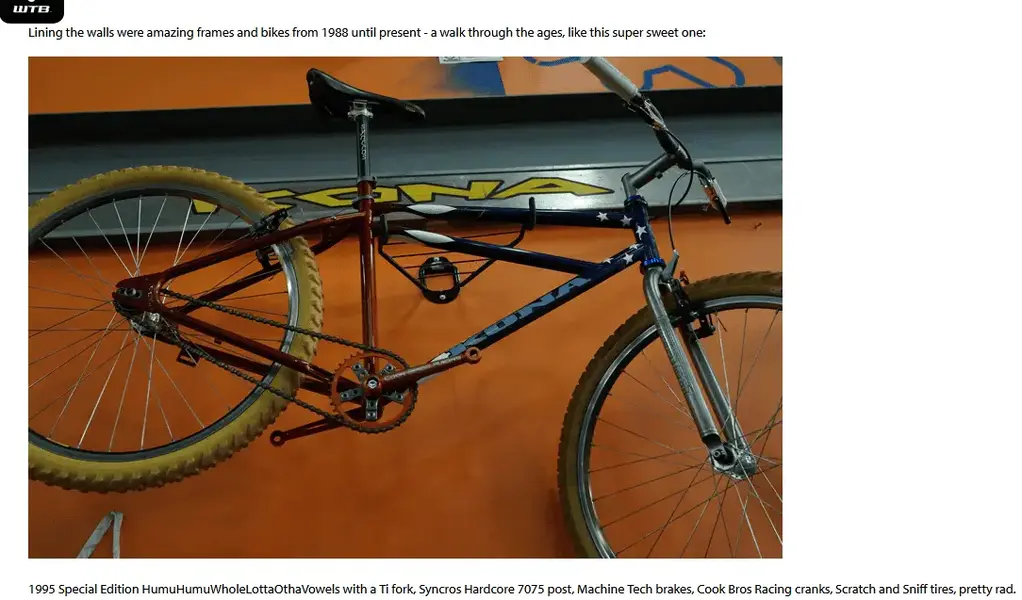 From
this article from Old School MTB
:
From
this post from 10 years ago from @al-onestare:
We called those race cruisers. They have a bit shorter rear end so they're not so cumbersome if you want to ride a trail and they were a nice light Tange tubset, like you would have found on a Hot. There were a few red ones and then a few with stars and bars and a crazy parts spec with the Ti fork, Cook Bros cranks and a all the nice stuff you could fit on a bike back then.