Evening IHR,
Great find, I'll add it to the list!
As for the slipped down tube/BB joint, I'd be tempted to ease some adhesive in there (there's some great products out there these days) and possibly with use of a long sash clamp, pop it back together again. Certainly wouldn't ride it as it is.
As for the Hawk, I've not seen one of those before, certainly looks like the same family although with bulkier lugs, perhaps as a response to the fails we've seen on the Titanius's ?
Who makes the Hawk?
BTW.. here's what I'm doing to my other Titanius;
Couldn't sleep last night, too much back pain, took too much Tramadol… Got up at 4.. quick shower and a shave and set myself a mission.. Make two piles, one for selling one for keeping. Easy, accept the keep pile was getting bigger but with no real reason other than not wanting to let go.. I...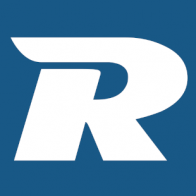 www.retrobike.co.uk
Last edited: