SOLD SOLD SOLD SOLD SOLD
Hi!
After a very long process of thinking and overthinking it all over again, I decided to part with my 1992/3 Rock Lobster Singlespeed frameset. The reasons for it are manifold but money isn't one of them. Hence a fixed price and I'll keep the final decision to whom I may sell the set.
This is the original RB thread on the bike:
Hi, since the retrobike forum helped me a lot in the past, I am pleased to invite you to follow my build thread on a very special Rock Lobster frame. Since the early 90s and my first BMX I almost riding single speed on all my bikes I had since then. Not really on purpose but I ever liked to...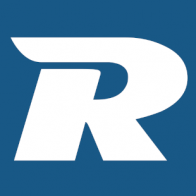 www.retrobike.co.uk
The short version of it: Paul Sadoff of Rock Lobster build the frame around 1993 for Santa Cruz resident and racer Pat Schott. He raced the bike in some of the most legendary bike races of recent Cali history, i.e. the Crusty Cruiser Cup and others. Eventually Schott returned the bike to Paul and he sold it to Sky Boyer from Velo Cult at some point in the 2000s. There I found it in 2015 thanks to a hint by Paul himself and bought it off from Portland.
After a while and a very cold Berlin winter I detected two cracks in the headtube along the heattube/downtube junction. The frame was then repaired by Paul who swapped the entire front triangle and built a matching fork. I got it painted by CycleArt Berlin and rode it since almost everywhere and every day for a couple of years. But when my new Lobster was finished in spring 2019 riding time on the classic race machine came to an abrupt end and in roughly a year I haven't ridden it once.
For some more pics you could just follow the one below:
New pics of the set I'll try to shoot during the next days, but at the moment its just dark and grey outside.
Sizing:
TT: 56.5cm
ST: 48cm
HT: 13cm
100/135mm
BB BSA 68mm
(I will double check the numbers)
The set will be sold including frame + fork + CK headset + Tune seatclamp. The wheelset is for sale as well for the buyer of the frameset.
Price:
1000€/860£/1175$ for the frameset
SOLD PENDING PAYEMENT!
400€/345£/475$ for the wheelset
(Payement in installments is possible)
I will ship internationally at cost.
If you have any question, feel free to send me a message.
Cheers,
Marco
Last edited: