Posting this ad on behalf of a friend, who bought this Ritchey from me a few monthes ago and put only a few hundred of km on it.
Here my "for sale" thread, including a link to the restoration build
For sale this nice kit ( frame / fork / headset ), on which i haven't put a lot of miles since renewed 😟 it could be sold with the Ritchey steel fork. More pics and informations here Seat tube 59cm center to top, top tube 56cm center to center, head tube 15.5cm. Saddle height 75cm on the pic...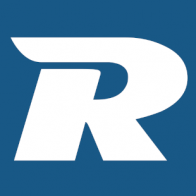 www.retrobike.co.uk
Below, a pic of what it looks like today
Of course, no changes on sizing, saddle height 77cm
Ritchey Carbon saddle, seatpost, handlebar and crankset, Ritchey 120mm gloss black stem
10 speed Dura Ace groupset (brifters, derailleurs, brakes)
JP Racing wheelset (french wheel builder) on Aivee SR2 hubs, Continental 4 Seasons 25mm clinchers
Yours for 1400€
1200€, out of shipping costs (posted from France)
Questions welcome
Last edited: