This was a fairly recent purchase from a Retrobike member. Some may recognise the frame from it winning BOTM special month -lugged bikes. Reluctant sale but unfortunately I've been storing bikes in a neighbour's rented garage and now he's losing the garage so something has to go.
1991 Trek 8700 pro composite. 20". Neon orange still vibrant with spidering effect.
Top tube 22" ctc
Comes with a few catalogue correct parts.
Original Tange big fork.
Matrix taperlite bar
Tioga tbone stem
Post moderne seatpost
Tioga headset with original diacompe cable hanger.
Dx bottom bracket
Original seat collar with rubber Suntour seat lever
Also has a doohickey for front mech.
I'll also supply an average set of wheels with 7spd cassette and black rims. Headset and BB and doohickey not pictured but are included.
It has been a rider so does have chain suck and lacquer peeling here and there. But it is 30 years old!!! But still looks great. Gorgeous carbon weave on the carbon tubes .
I'll even throw in the 1991 Trek catalogue
I paid£160 without the wheels.
£140 collected now £130 collected or
£155 posted reduced to £140 posted
Payment via PayPal f&f or add the fees please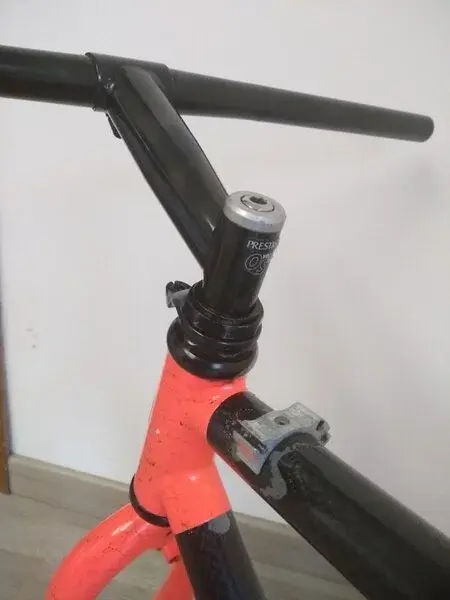 Last edited: