I've decided to offer up my 1991 Trek 8700 pro composite for sale.
This won botm in August 2020...the show us yer lugs special.
It's a 20" C-C size with a 22" top tube.
The condition is fair for original paint. The neon 'conch' orange still has its 'spidering effect' (one of the reasons I decided not to repaint this) and it's original decals.
The carbon tubes are all sound but some of the lacquer has begun to peel in places.
It has it's original Tange 'Big forks' with some signs of wear on the bottom of the forks and a scuffed decal on one side of the fork. The paint is good but consistent with original Patina.
It's very much in 'rider' condition rather than show pony...but one of the big draws for me was it's unmolested originality.
I've changed spec on this several times but now it is virtually 1991 catalogue spec....the other that have come up for sale are usually missing many of these original spec items.
These include-
Correct 32H Bullseye on Matrix MT. Titan wheelset....135mm rear spacing with Suntour screw on cassette. Shimano XT rubber handled skewers.
Suntour XC pro groupset...Chainset, front mech with doohickey, long cage rear mech (all non MD) and XC pro thumb shifters.
Dia comp SS5 brake levers with Deore DX canti's (these being the only deviation from original spec as I haven't found the correct 986's yet)
Post Modern seatpost with Turbo saddle.
Original seat post collar with XC pro rubber handled QR skewer.
Original Tioga T-bone stem and headset with correct dia comp headset mounted front cable guide. Matrix Taperlite bars with Odi attack grips.
New cables and KMC chain
There's plenty of evidence of chain suck on the driveside rear stay, but as I've said, this is a rider in original unmolested condition.
If you chose to redo the paint, you could take this to the next level, but as an honest rider with 95% of it's proper Spec....I've kept it as is. It won a botm like this and you wouldn't be afraid to ride it!
I'm selling without tyres...you can make your own choice on that. I ran some old amberwall Fire XC pro's until they disintegrated!
It will take Terraone T1's without width problems but fitting them to the matrix rims is another issue!
This would probably look great on some period blackwalls too.
No pedals either. The spd soapbars get switched between my rides.
Not looking to split as I feel that the build is part of the originality. Obviously the bullseye wheels and XC pro parts could make good money on their own and I'm not willing to part out yet.
I have 2 bikes for sale at the moment, if this sells, I'll be keeping my '89 stumpjumper comp....and vice versa.
I don't need to sell, but it would be nice to make room for another rider eventually.
Pricing at £700 plus postage. UK mainland shipping only.
Any questions? - ask here or send me a PM.
Cheers
boy"O"boy
Can do specifics in pictures but for the time being, these pics show with tyres. Will update actual sale pics later.
Build thread here ->
Hi all. :D Just received this from RetroRider_IT as another great transaction from my mate in Italy. Like my '89 Saracen Kili Flyer (build thread in my signature) - this is another build that's going to be a 'ride it and see where it takes me' type of thread. The paint is good with age...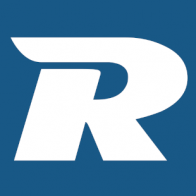 www.retrobike.co.uk