Back in September last year, I bought 2 Frames and Fork from development_cycle with the aim of restoring both. The intention (as I promised my wife
) was to sell both once completed.
I like the Raleigh Odyssey more so I'm keeping this one.
With a prototype orange aluminium "O" to restore and a 2nd Dynatech Endeavour (both are going to require a fair bit of expenditure) something has got to give.
So, up for sale is my recently restored
1989 Specialized Stumpjumper Comp. 20" frame size.
This has been restored to catalogue spec. More details in the build thread here -
Hi All. So, after completing the Trek 8700 (well...it's still an on going project as such!) I started to get a bit 'Twitchy' about not having in projects in reserve. I posted a wanted ad with no specific bikes in mind and development_cycle came to my aid with 2 worthy contenders. I ended up...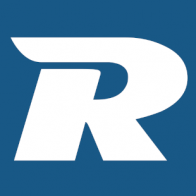 www.retrobike.co.uk
Full Shimano M730/ M732/ M735 XT groupset including Thumbshifters, crank caps, and pedals.
Odyssey Vapour stem and wide (600mm) Original Specialized bars.
Correct XT 4- finger with hood rubbers
XT rubber handled Q/R skewers.
Groupset polished and in great condition, but not NOS!!....so very rideable.
New Odi grips, Turbo saddle, Jagwire cables with blue outers. Straddle wires and yokes, toe clips and straps, bottom bracket, KMC chain.
The Frame and forks have been stripped to bare metal, etch primed and repainted in Citroën Blanc perle EFC (Pearl White Metallic) and clearcoated with 2K lacquer. The decals are custom colour speced from Velocals and have been applied over the lacquer.
I've swapped the T1 tyres out for period Tioga Wonderdawgs. These suit the clearance on the frame better than the T1's....they only frame I've found these fit without compromise is my Trek 8700!
I'm asking £700 for the whole package.
....It currently owes me more than this excluding initial purchase price!!
I'm willing to post at cost. UK mainland only. PM me if interested. Can deliver within Leicestershire/ Warwickshire areas FOC.
Here's some pics. I can do specifics on request.
B/B to centre of T/T = 20"
Toptube length = 22"
Cheers all.
boy"O"boy
Last edited: