So I've had this bike since August I think and as I have this week free and the weather has been a blinder I've managed to get some pictures.
It's a all original Jack Taylor Sports model from 1951 however was bought in 1952. I got the chance to buy it from the second owner Chris as he couldn't manage with drops due to back injury and the frame frame was too large for him. It gets used however only in good weather as I'm frightened I might damage the lovely and original paint. It runs a Simplex 4 speed gear system however was supplied with a fixed chain-ring and the hub is flip-flop so can be converted to fixed. There is no major changes to the bike which have occurred over the years. The tyres, spokes and chain were changed in early 2014 and all bearings have been replaced. The saddle has a reinforcing plate added as the original leather top has split down where the bag mounts are. The brake blocks are modern and are about as good as blocks of butter on the Conloy rims so will be replaced with something more appropriate.
I planned on going to L'eroica in the summer with it however plans have changed and I am unable to go. It is going to be used on the London Tweed Run next weekend by myself. It is a lovely bike to ride and is very smooth doing so. Enough of me blabbering on, here are some Pictures: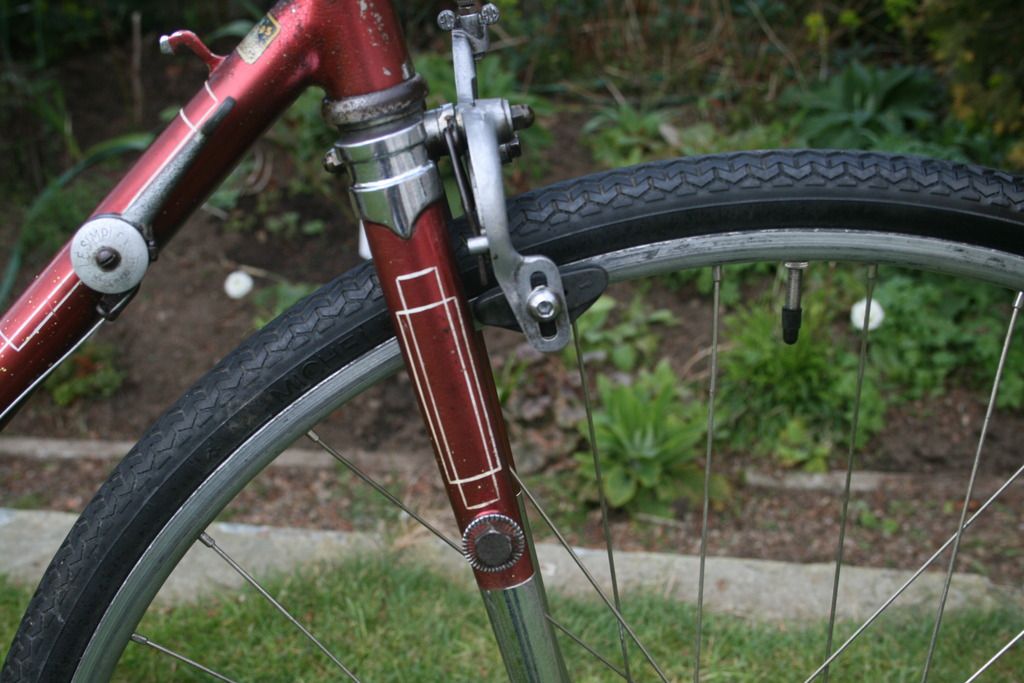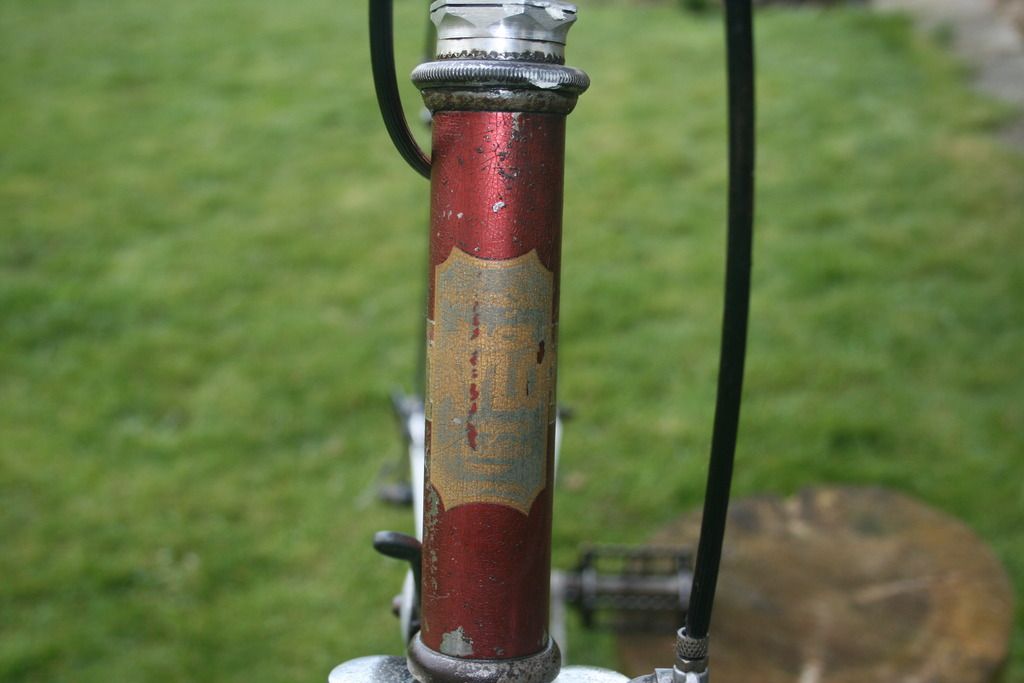 Hope you guys like it, Ollie
.