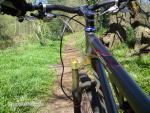 DSC01144
Onboard the Intense down my local singletrack.
Lee Puddle Penshurst 1993
My mate Lee on his RTS 3 at Penshurst in Kent in 1993.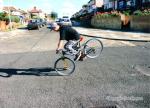 Me Switzerland Squeaker On The Sex One 1996ish
My old Kona Sex One doing a bit of street ballet in 1996.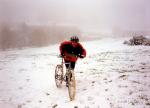 Me Brook Street_ Erith Kent 1995
My 1991 Marin Bear Valley after its battleship grey respray in 1995. Obviously the fashion police were coming after me!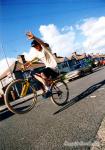 Phil One Hand Wheelie 1996
My mate Phil doing some street ballet on his 94 Kona Fire Mountain back in 1996.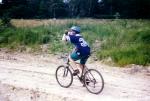 MeFirstRaceHallPlaceQuarry
My first XC race in an old quarry in Bexley in Kent in about 1993. On my 91 Marin Bear Valley SE.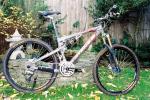 p4pb1548417
My main chariot- Intense Spider XVP, it just loves to eat singletrack!
Colourful Santa Cruz 1999ish
Accident in a paint factory- i had a thing for colours back then!The Chameleon was one tough little bugger...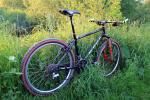 IMG_8499
My beloved 1992 Cinder Cone.It is every bit as awesome as it was 15 years ago- even better now with modern components!
IMG_8473
Onboard the Cinder Cone- one hand on the brakes and one hand shutter finger poised on the SLR!Be prepared to end up on your arse when you try this sort of thing...
DSC02841
My own artwork from 1993- GCSE art i believe.Everyone loves Mint!