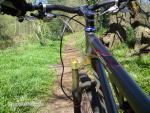 DSC01144
Onboard the Intense down my local singletrack.
Lee Puddle Penshurst 1993
My mate Lee on his RTS 3 at Penshurst in Kent in 1993.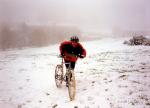 Me Brook Street_ Erith Kent 1995
My 1991 Marin Bear Valley after its battleship grey respray in 1995. Obviously the fashion police were coming after me!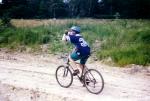 MeFirstRaceHallPlaceQuarry
My first XC race in an old quarry in Bexley in Kent in about 1993. On my 91 Marin Bear Valley SE.