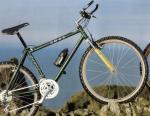 1992 Dawes catalogue pictured "The Edge eXTRa"
1992 Dawes catalogue pictured "The Edge"
1992 Dawes "The Edge" - finished with new Decals
Unrestored Kona Explosif 853 18" frame - needed work!
The state of the 1998 Kona Explosif frame on arrival - they always look in better condition on Ebay. Needed weeks of careful retouching and polishing - nearly had a respray, but now pleased I didn't.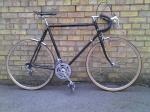 F.W. Evans 1950/60
Date: 16/06/12
Owner: predki
Views: 891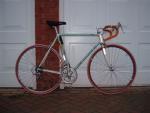 Carrera Corsa
The commuter, it's up for a respray and a rebuild this summer, if time allows.
Bromwich Criterion/Audax Custom Built Road Bike
My 1987 Custom made bike with 531 frame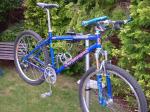 1998 Kona Explosif 853 - now fully restored
1998 Kona Reynolds 853 Explosif. Original paint, M739 XT, rebuilt Bomber 80mm forks, King headset, Thomson stem, Ringle cage, Mavic 517s, NOS WTB SST, Kore racelite post, Hope post clamp, NOS Onza bar ends, Hope skewers. My first 853 tubed Kona and th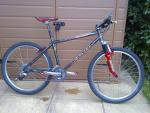 1999 Kona Explosif 853 - NOS!
My latest project - a NOS 1999 Kona 853 Explosif. Hardly used as too big for the first owner. Totally factory original apart from the grips, even the chain and tyres are original! Came with all manauls, 1999 Kona brochure, original purchase receipt from E
1992 Dawes "The Edge eXTRa" - finished with new Decals
Geoffrey Butler 1978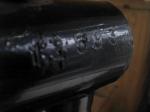 Holdsworth Cyclone 1951/52
Date: 24/01/13
Owner: predki
Size: 4 items
Views: 394