1995 NOS Cannondale F 3.0 Alu Series
PinaReturn's retrobike from Spain... with XTR M900, CODA, ONZA, PAUL, SPIN's, TIOGA, RINGLE and FLITE ALPES. / 10.8kg / All is NOS except the Spin wheels and the rear XTR M900 derailleur!
yeti_ultimate
1992 Yeti Ultimate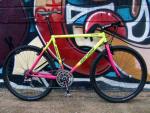 serotta_t-max
1991 Serotta T-Max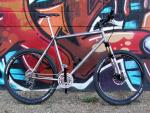 serotta_cht
2002 Serotta CHT
Seat Selle Italia Flite - Troy Lee spec edition , seatpost Exotic Carbon Cobra
The light, lighter and lightest ..
Flite evolution
Mr K's 1990 Mantis XCR CE
Contemplating a rigid fork in the original Cunningham chromed and straight bladed style....