A hand-built time trial frame by Alan Shorter from 531c, circa 1968. Note the three-quarter seat stays. Built for John Cornillie, Junior 25 champion of that year.
Called the E3 model, after the famous time trial course based on the A127 Southend Arterial Road. Photo was taken in 1982 and shows Mr Fat Ba5tard riding it:-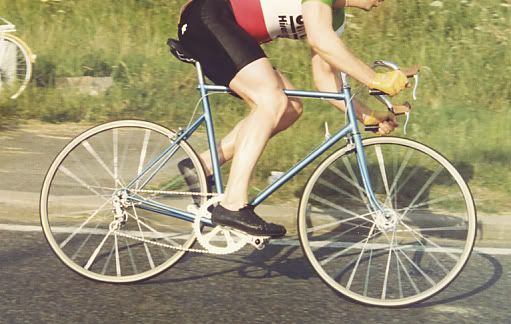 This was the only 531c TT frame that I ever owned. My others were Ishiwata 017 (now, there's a name!!) as well as various Columbus and 531SL ones. Never owned a 753, much to my regret!

_________________
Old enough to know better!