Always delighted to have an excuse to show off pictures of my trusty pal since 1989! It'll be third time around for the Saracen and MacRetro dudes and dudoritas so apologies to them.
As I said in August, "Twenty years ago today I collected my brand new Saracen Tufftrax from the Edinburgh Bike Co-op, thrilled at the state of art 21 speed Shimano Hyperglide gearing, Deore thumbshifters and Mountain LX mechs, Biopace chainrings, cantilever brakes, full Cromoly fork and double-butted frame and handbuilt wheels with black anodised rims.
£332.95 it cost me, and That Was A Lot Of Money In Those Days.
Still in daily use today though, and the frame, forks, shifters, mechs, seat, seatpost, bars, stem and grips are still original.
A bargain!
This baby has accompanied me down trails in the Rockies, a run from Edinburgh to Orkney, up countless hills/mountains, in a collision on a roundabout in Portobello and to the shops. Here's to the next 20 years!"
As pictured in August: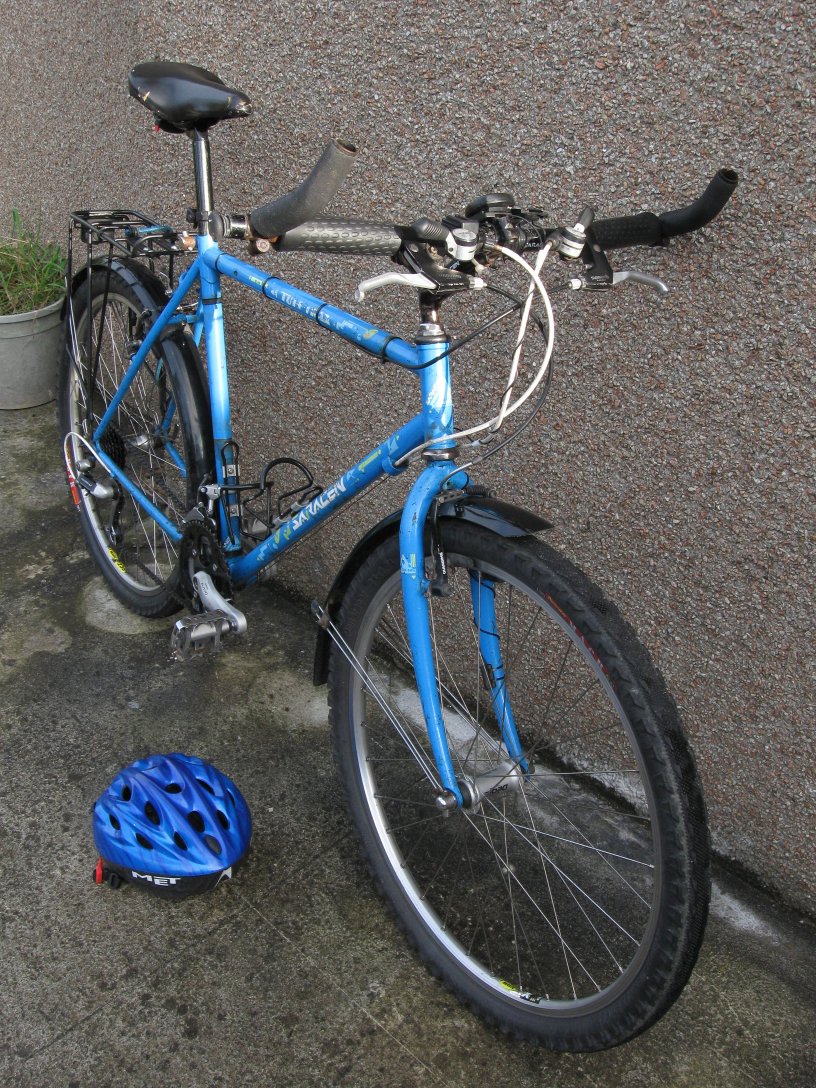 No cantis these days, though. I moved to v-brakes as soon as I could as fiddling with cantis was the bane of my life.
Since August I have managed to track down a picture from 1992 when I took coals to Newcastle and had it along with me in Colorado.
Pictured at Lake Brainard, 10,000 ft up in the Roosevelt National Forest. I'm on the left, Doug in the middle has a Trek 7000, and Rosemary is on a Bridgestone MB-4, for the record. The latter bikes will be 90s I assume, as D&R moved there in 90 or 91.
http://farm3.static.flickr.com/2724/4151546660_dae355d574_b.jpg