Roy aka yo-eddy picked a Milka Panther for me up yesterday. Thx Yo!
It is this: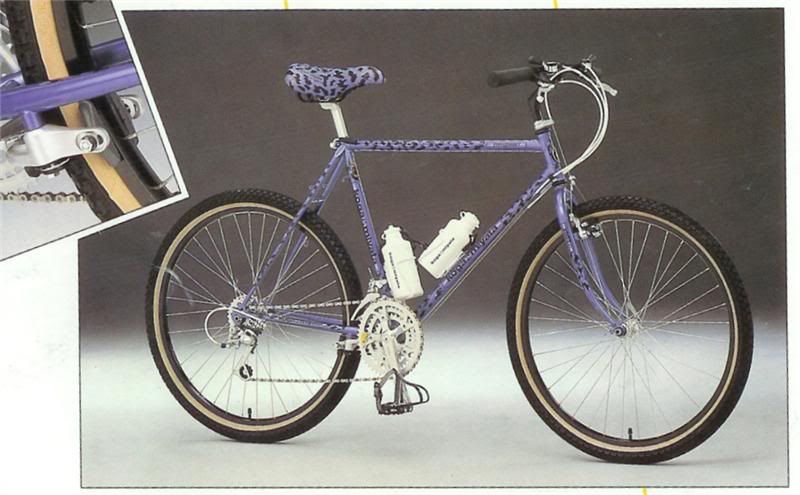 1989 TerraRunner - it has the seat still in place btw!
It is a very good bike. It has a frame like my 1988 ValleyRunner that I always ride very hard, as can be seen in the pic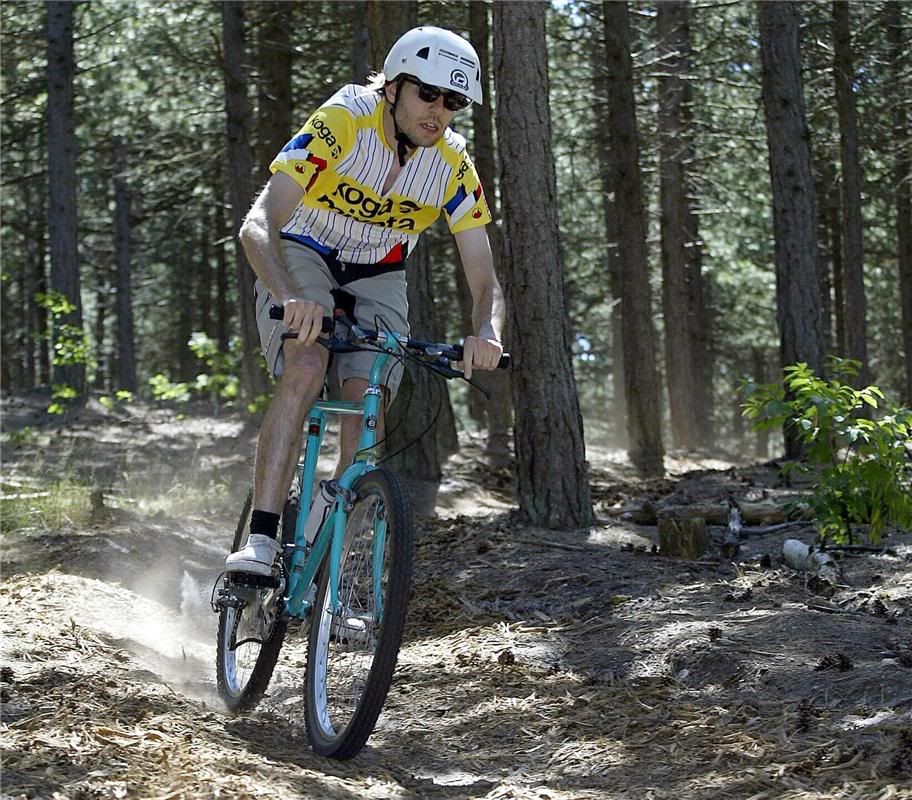 The TerraRunner will also accompany me on many many rides.
Frame nicely made out of Hardtlite FM-1 triple butted spiral spline tubing. It looks most like Columbus SLX, but with the splines at every end and with thinner walls.
The upgrade lays in that I now have the modern advanced stuff like HyperGlide, new for 1989. Moreover as the ValleyRunner was the most economical model in Kogas 1988 line up, it came with Exage Mountain groupset. With the exception of the hubs, they were from Sansin Jp. The groupset always served me well -really well actually, as I never had any trouble-, but with the new TerraRunner comes a complete Deore groepset that uses more metal for the finishing, what is more pleasing to the eye.
The TerraRunner is the model directly under the 'yellow panther' RidgeRunner. I am still busy with the resto of one. The RR uses the same tubing, but has shorter stays and a fork (lugged, brazed) with less rake, making the bike more nimble. It is the frame HBall wun the DH World with.
_________________
official OW
2
0
1
0
Concours de Elegance jury member
Enter Elev12K's candy store
For Sale:
☆ Vitus FCK9
☆ Koga Miyata Survivor