Some more pics as requested
Firstly a collection of shots I took this afternoon: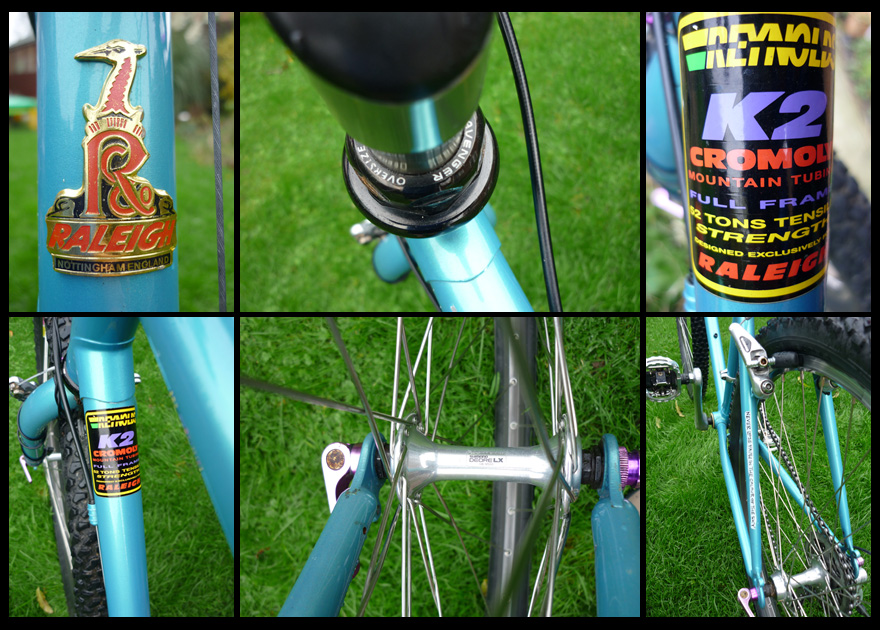 And I've also found some old photos from when it was shiny and new: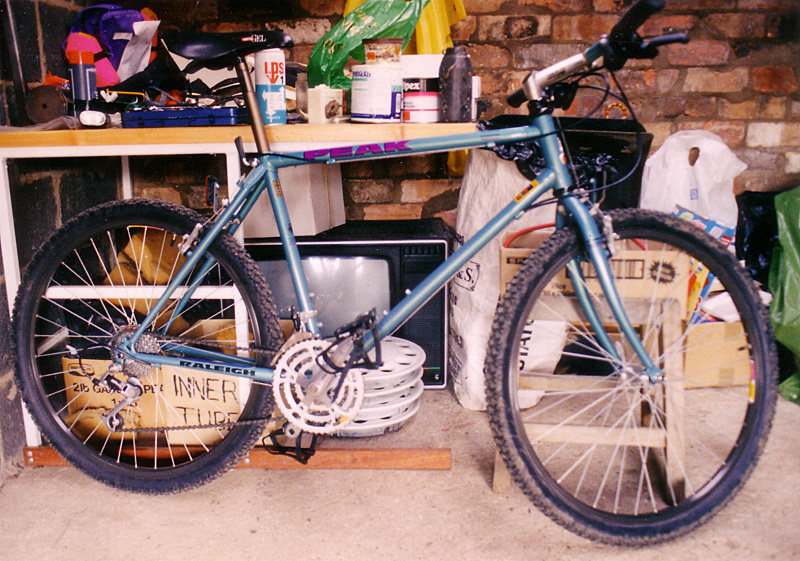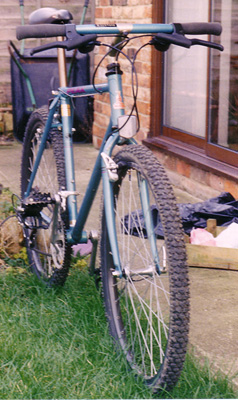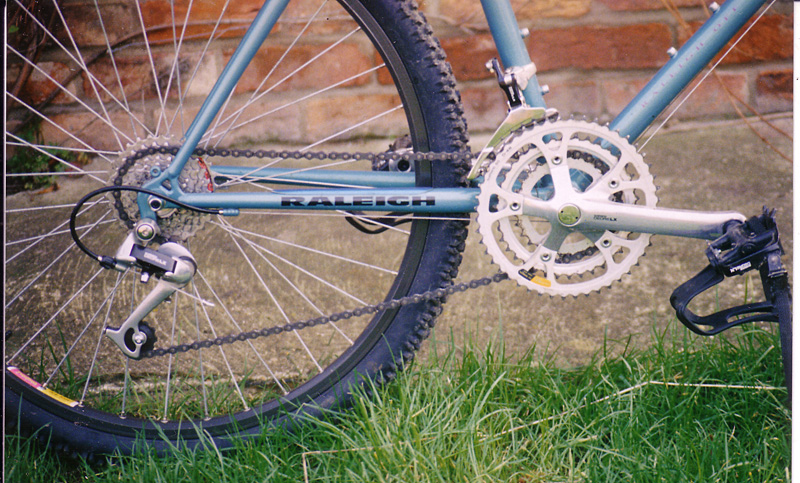 And a bit of a Retro group shot, Summit, Peak, GT Timberline and my Brother's old Saracen

The current spec of the Peak is:
Controls
Kona 165 flat bar on the original Zoom "Titanium" finished stem. Trek System 2 L bends and the original Shimano STI levers with "Piano-key/Push-Push" shifters. Headset is the original Tioga Avenger although the bearings have been replaced at least once.
Wheels
Original Deore LX Hubs laced to the original Rigida Laser 400 dark-anodised rims with DT-Swiss Competition spokes, Tyres are some non-descript generic knobblies from the LBS
Brakes
Original Deore LX Cantis with new blocks and Tektro "Triangle" bridges.
Drivetrain
Original Deore LX chainset on a Deore Cartridge BB, Original Chain and Cassette, Both Derailleurs are original and the front has seen better days but still shifts well.
As I mentioned above, this is actually the Third frame due to the loss of a rear brake boss followed by one of the seat-stays coming adrift where it meets the seat tube, both times Raleigh exchanged it without question. The only other component failure I had was one of the STI shifters losing a tooth fairly early on, again it was swapped out under warranty.
The only thing I can't figure out is exactly how old it is, I know it replaced my stolen DB Ascent which was nicked during the 91/92 academic year but I can't remember whether I got the Raleigh before or after Christmas, anyone know when this range was introduced?